Build lasting patient relationships with your vaccination program
Few Moments of Care are as Emotionally Powerful as This One
The experience you create will leave a lasting impression. Good or bad. That's why health systems, governments, and providers choose Luma Health to run their mass vaccination site or help their clinics scale from hundreds to thousands of appointments.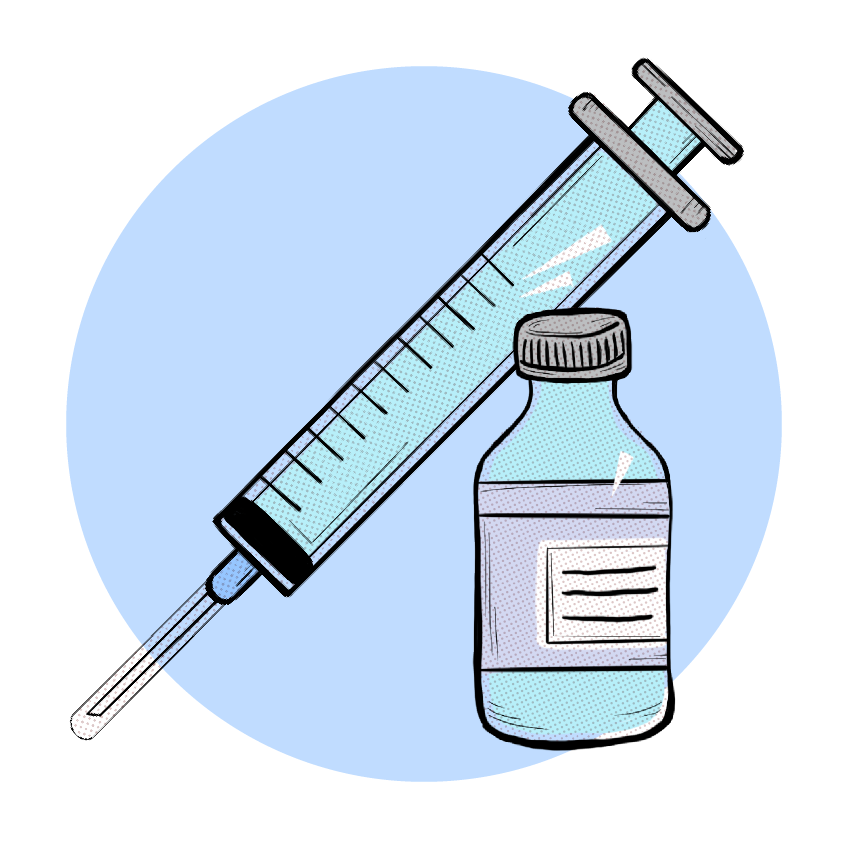 Being in the heart of NYC, we knew it was going to be overwhelming… we needed speed, scalability, and flexibility, without sacrificing the experience patients had with Montefiore."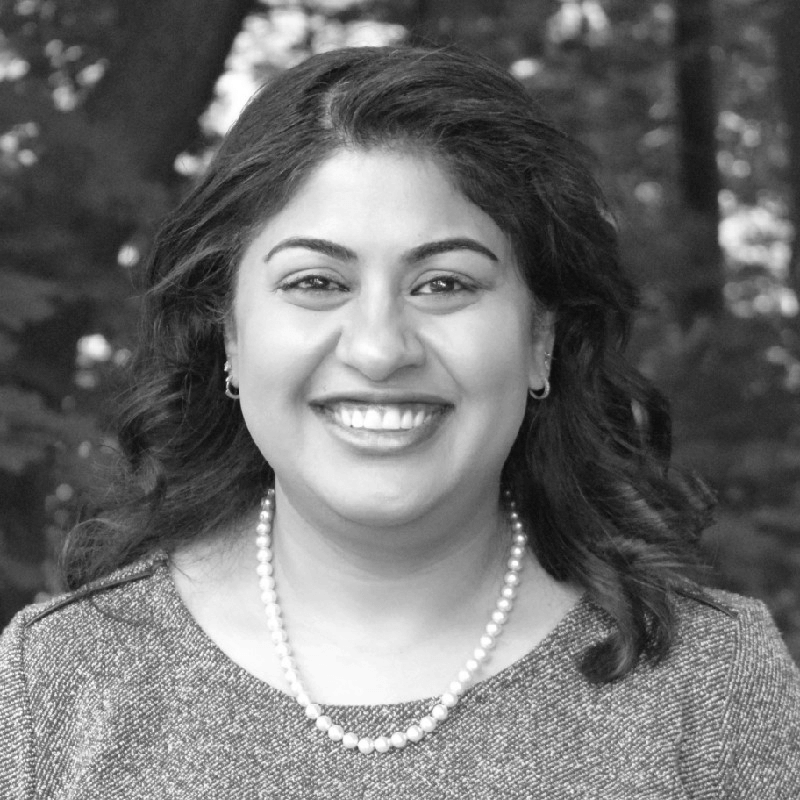 Adrin Mammen, Associate VP, Patient Access Transformation Officer

DOES YOUR VACCINATION STRATEGY VALUE THE THIRD APPOINTMENT?
Most of the people you vaccinate will have never interacted with you before. Make it count.
It starts by choosing this moment to be the first of many.
Why Cook County Health switched from a one-off point solution to our flexible platform.
READ THE CASE STUDY

The four capabilities your vaccine management system needs
You need scheduling capabilities that can handle the load, take the load off your call center, and route your population to the right place.
We've got you covered. Check eligibility and schedule appointments en masse. All integrated with your EHR, of course.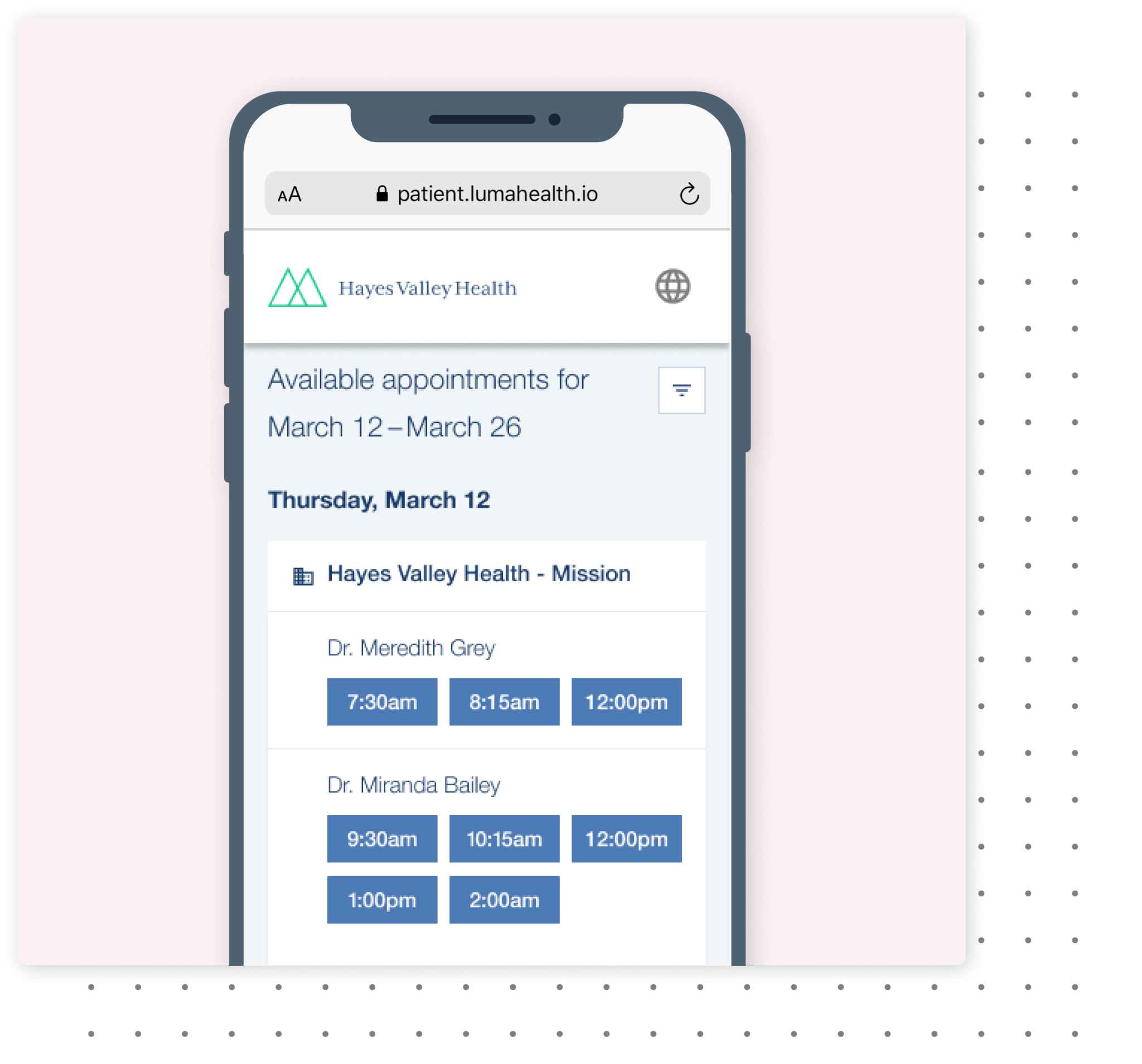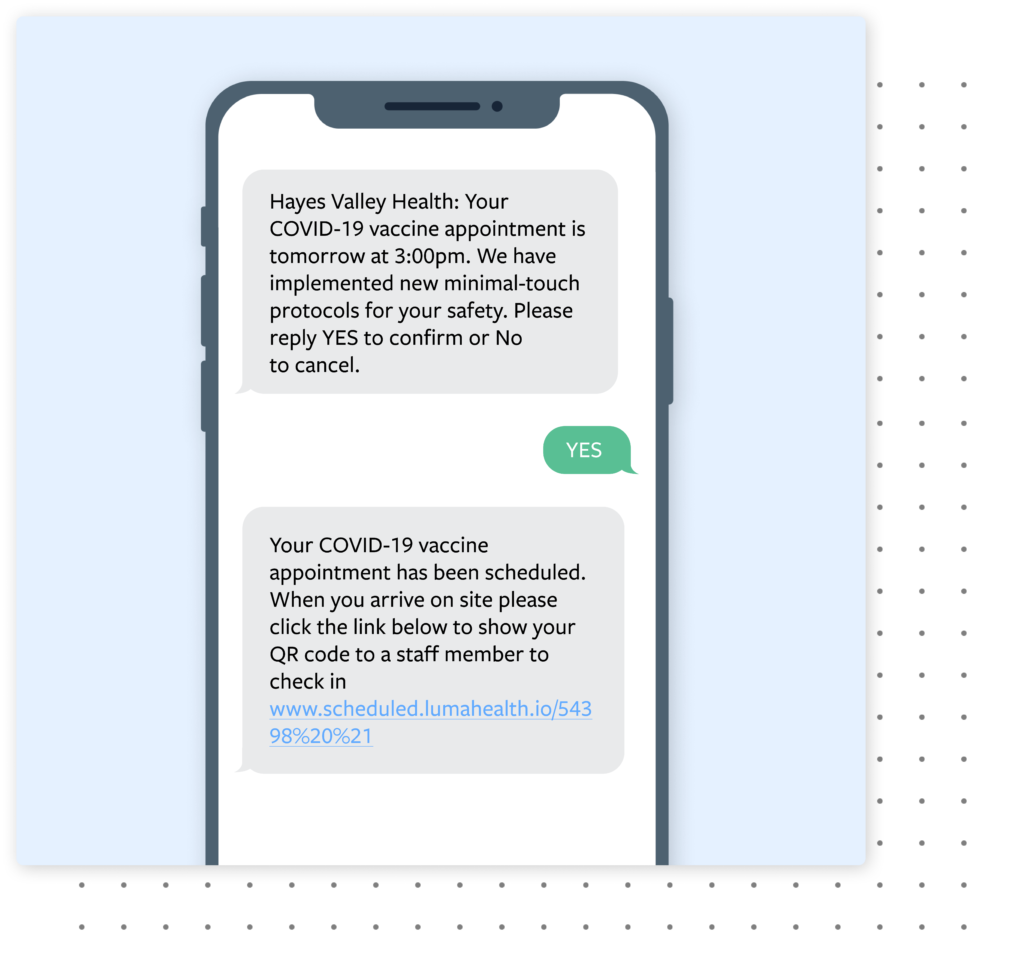 It's hard to know exactly when supply will come. When it does, you'll schedule thousands of people on Monday for appointments on Wednesday.
Our Automated Appointment Reminders make sure patients get everything they need to show up at the right time and place – ensuring no shot goes to waste.
Not everyone is eligible to get their shots right now. And it'd be a poor experience for everyone if patients called in everyday and tried to schedule. That's where our smart waitlist capability comes in.
Whether that patient comes from a scheduling or broadcast form, we can ask them if they'd like to join a waitlist based on their answers. We'll tag them and help you send out a scheduling link when they become eligible.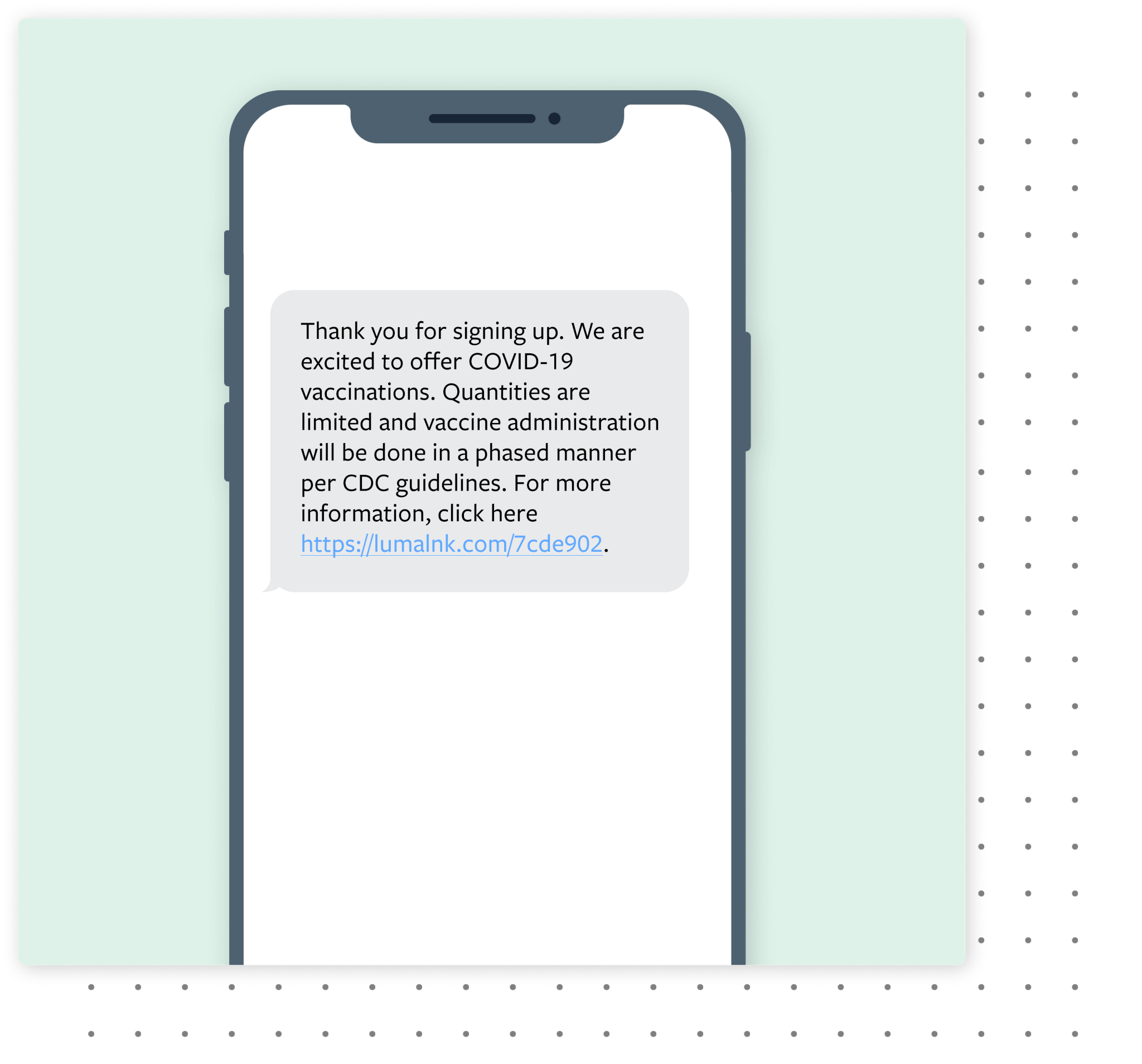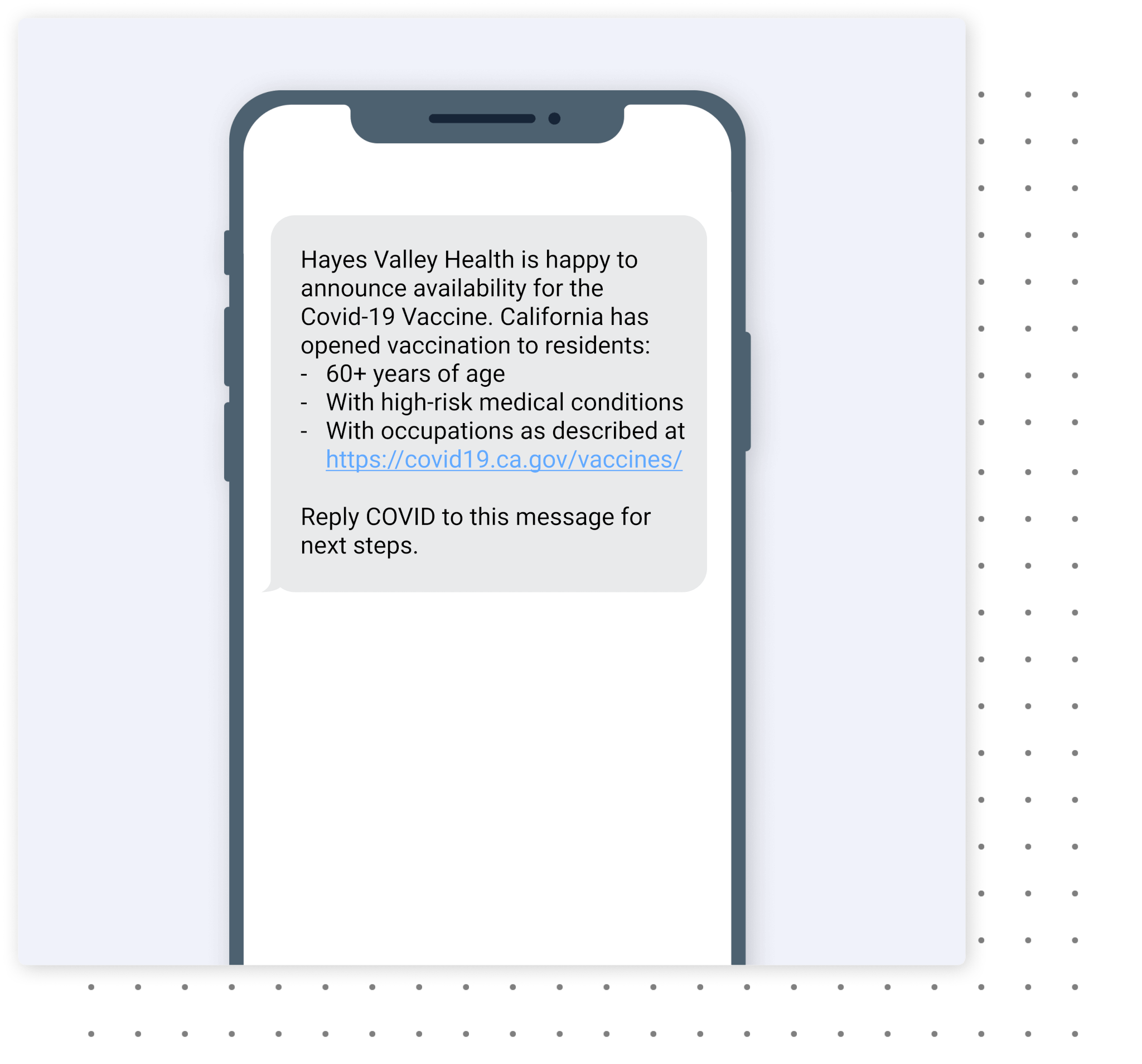 As we've seen with snow storms and vaccine shortages, things can change on a dime. You'll need to get a message out to your community quickly.
With Broadcast Messaging, you can send unlimited messages at once. And don't worry, your message will be sent in the native language of your patient.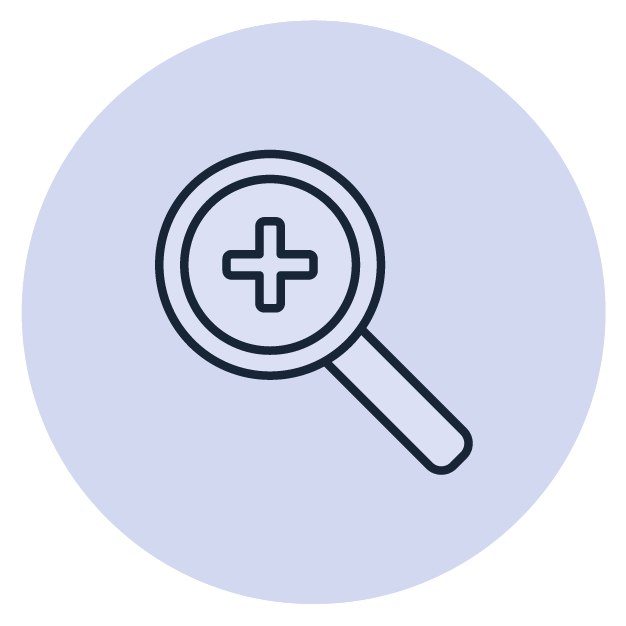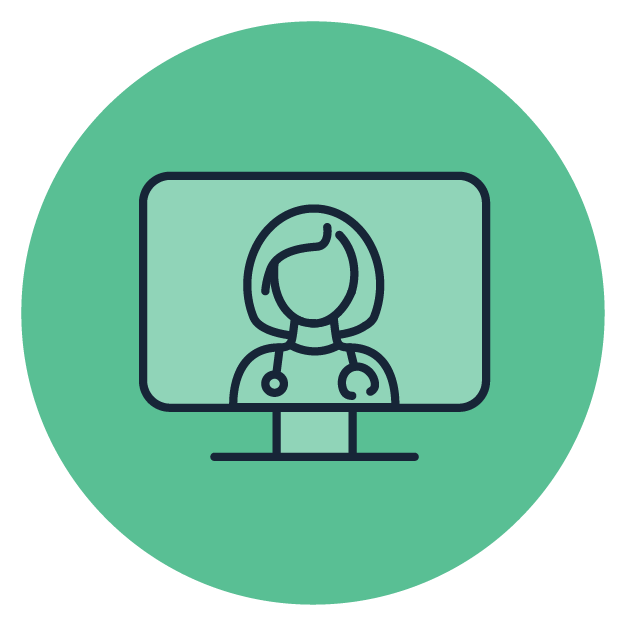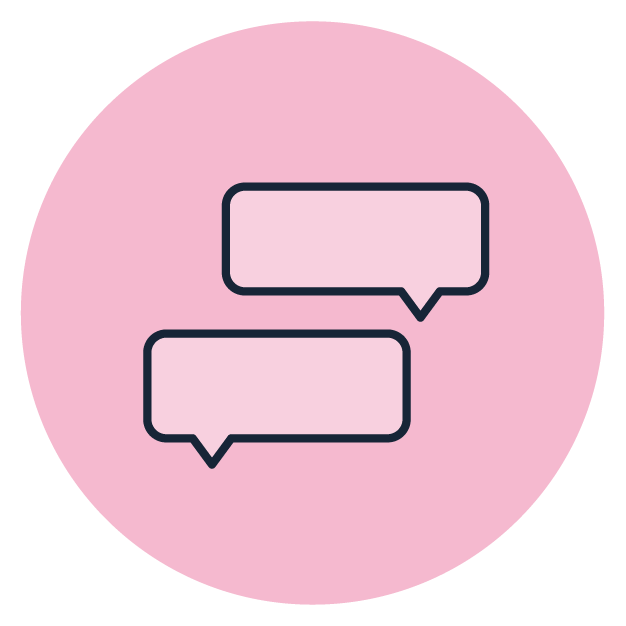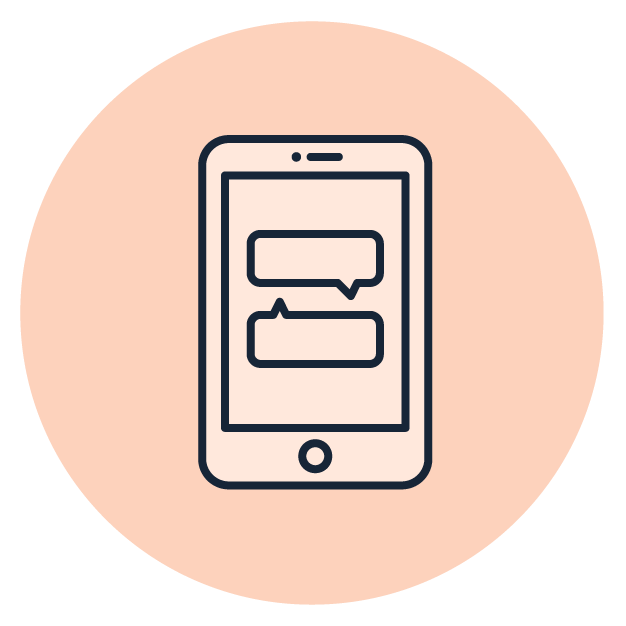 Interactive Patient Texting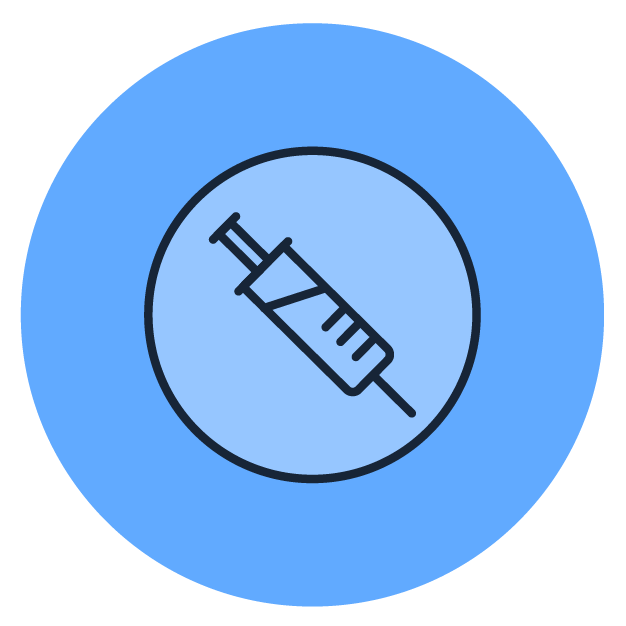 Powered by deep EHR integrations
We are the world's largest users of leading EHR APIs to power your vaccine workflows and automate patient communications.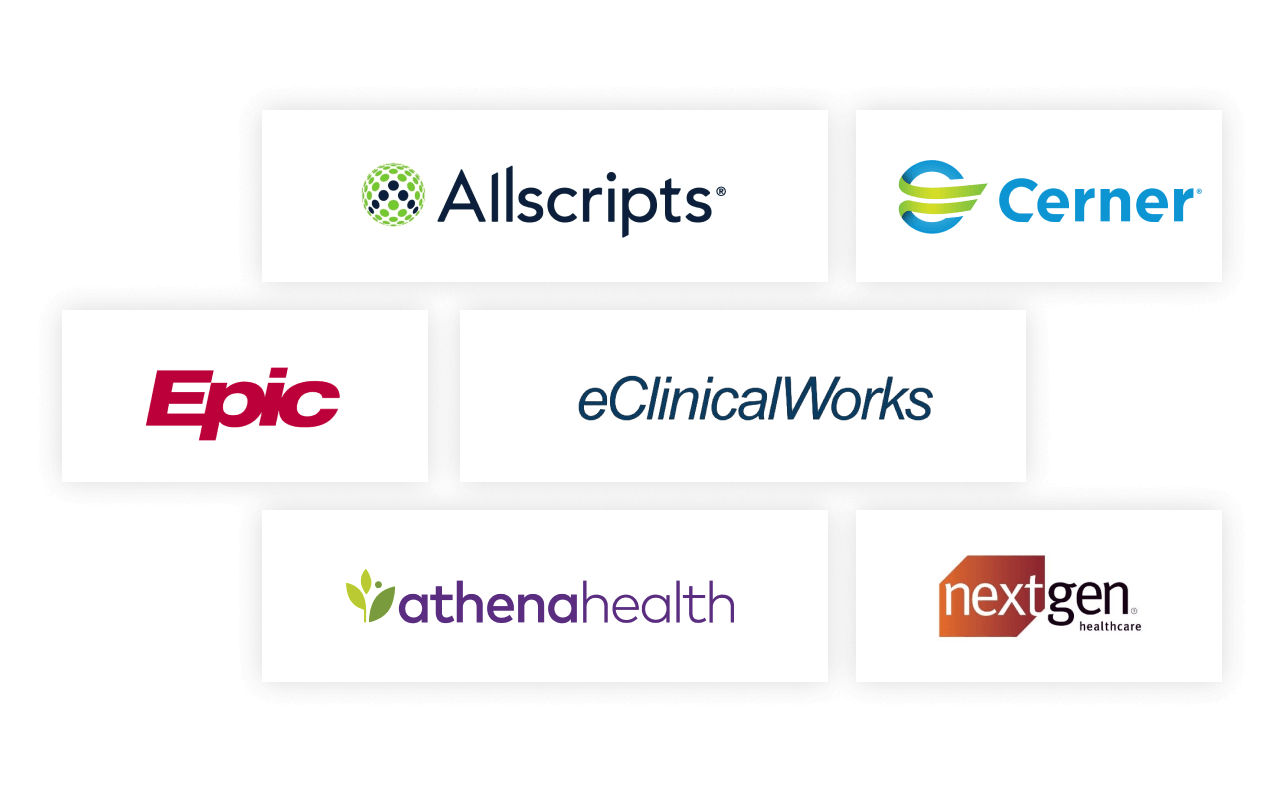 Need something? We've got you covered.
PROVIDERS HAVE FACILITATED 1M+ VACCINE APPOINTMENTS WITH LUMA HEALTH
"Opened slots at 11:00AM. 20 mins, 100 slots booked. Now, 100% booked by Luma Health."
"We are live. And patients are actively booking."
"Luma has been working too well. Slots are getting filled even before the contact center opens."