Solve for today, build for tomorrow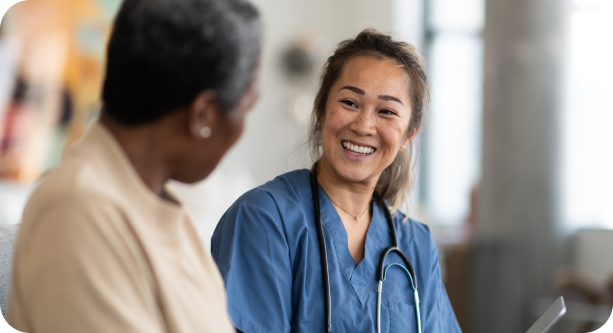 Patient success drives real business impact
45M+
patients served across 600+ organizations
37%
more referred patients seen after 6 months with Luma
200MM+
messages orchestrating patient journeys
47%
average revenue increase
We're helping all sorts of organizations meet the moment
Wherever you need to start, we can grow from there.
COMPETING ON EXPERIENCE
Health Systems
Luma helps you make a big difference right away for patients with delightful experiences and efficient care. We'll help you design a consistently delightful experience across the enterprise that keeps patients coming back.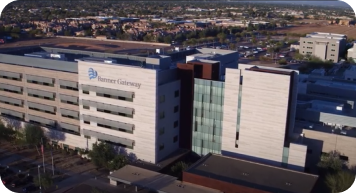 Before & After
Automated, guided patient journeys
High patient-to-staff ratio
Less on staff's plates
High leakage, low brand loyalty
Easy access and retention across service lines
Key Benefits
Install quickly and easily

Integrate with your EHR workflows

Scale up, from wherever you start
Capability Highlights
Online Scheduling

Automated Appt Management

Broadcast Messaging
Personalized patient outreach is driven via integration with Franciscan's Epic EHR - no sharing data files or HL7 feeds.
Read the case study
Kelsey-Seybold welcomes a growing patient population with automated welcome calls and multilingual outreach.
Read the case study

Text-based outreach to referred patients and mobile prep before procedures has reduced imaging no-shows by 20%.
Read the case study
Reaching underserved patients
FQHCs
Bring more patients in for the care and resources you provide. With Luma, you can reach them no matter where they are in their journey, what language they speak, or what communication channel they prefer.
Before & After
Struggling to reach patients
Serving more patients
Under-used care resources
Greater adoption of whole-person care
Infrequent visits and care gaps
Consistent ongoing care and maximized reimbursement
Key Benefits
Extend your staff's reach

Improve health outcomes

Drive quality-based reimbursement
Capability Highlights
Multilingual Messaging

Attribution Campaigns

Care Gap Outreach
Valley-Wide automatically sends details about WIC program eligibility to families with young children.
GPW saved $30,000 in revenue over 7 months by trading manual phone calls for automated outreach integrated with eClinicalWorks.

Multilingual reminders helped Salud reach more patients. Nearly half of patients confirm appointments via text.
Growing with confidence
Specialty Clinics
Getting in the door for specialty care can be one of the more painful parts of a patient's experience. Making it seamless and simple creates loyal patients and providers, building your brand to keep them coming back.
Before & After
Unused high-value schedule spots
Full schedule and increased revenue
Streamlined funnel for high-value appointments
High brand awareness and 5-star reputation
Key Benefits
Reduce manual work

Get patients in sooner

Guide the care journey
Capability Highlights
New Patient Scheduling

Referral Reminders

Feedback and Reputation Management
Mobile intake has virtually eliminated waiting room bottlenecks. Extra space has been converted to PT rooms.
Read the case study
With automatic post-visit follow-up, North Florida Women's Care has increased their online reviews to an all-time high.
Short-staffed clinics freed up 20 hours per week in manual phone calls with automated reminders and follow-up.