How OrthoNebraska Solved Efficiency Challenges While Transforming Care Access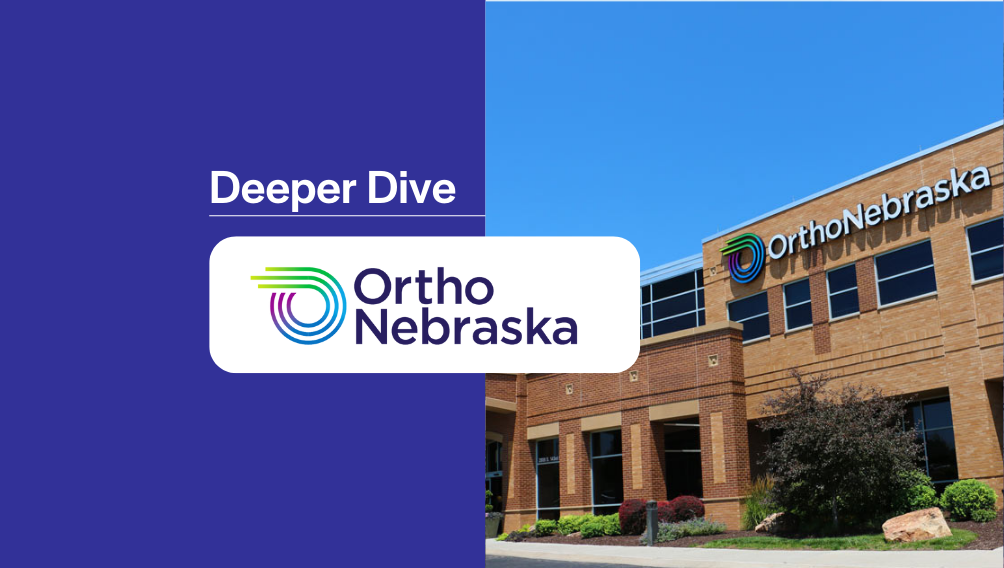 OrthoNebraska is an innovator in orthopedic care, but accessing that care was challenging for patients. OrthoNebraska's leaders knew they wanted to completely overhaul the patient experience and create a unified digital front door – not just look for a quick fix.
"We wanted a great consumer journey to deliver ease of access as well as quality care," said Nikki Green, senior manager of patient access. "But we didn't want to select a vendor that would create redundancy or be unable to scale with us as we grew."
The first challenge to tackle: high no-show rates. Instead of requiring patients to call to change their appointments, which led to no-shows and thousands in lost revenue, OrthoNebraska envisioned becoming the first orthopedic practice in the region to offer self-scheduling.
Because OrthoNebraska treats such a wide range of conditions, "implementing self-scheduling seemed like a daunting task," said Green. "We need to get patients to the right provider. The patient's current needs, their age range, their clinical history, the approach they're looking for – all of these factors affect scheduling."
Deep integration with their Cerner EHR was a must-have. Other vendors OrthoNebraska evaluated weren't equipped to match each patient with the right appointments and providers for them, according to Green.
Ultimately, Green and her colleagues chose Luma as the foundation for their digital front door.
After integrating Luma with their Cerner system, "we felt more comfortable giving that self-scheduling power to patients," said Green. "We were able to trust that the technical build itself would direct patients to the right provider."
The choice of a platform over a scheduling point solution has already allowed OrthoNebraska to solve more inefficiencies on their journey to a unified, simple patient experience.
"Our nurses are very busy, so patients calling with clinical questions would need to leave a message," said Green. "With Luma, nurses can respond to patients via text while they're multitasking, which has been huge for patient success and nurses' job satisfaction."
Green sees wins like these as the first steps in OrthoNebraska's digital transformation.
"It's exciting that huge improvements like self-scheduling are just the beginning. We're confident that Luma will complement the initiatives we'll tackle in the future."