Why Patient Success: Informed Patients, Empowered Women's Care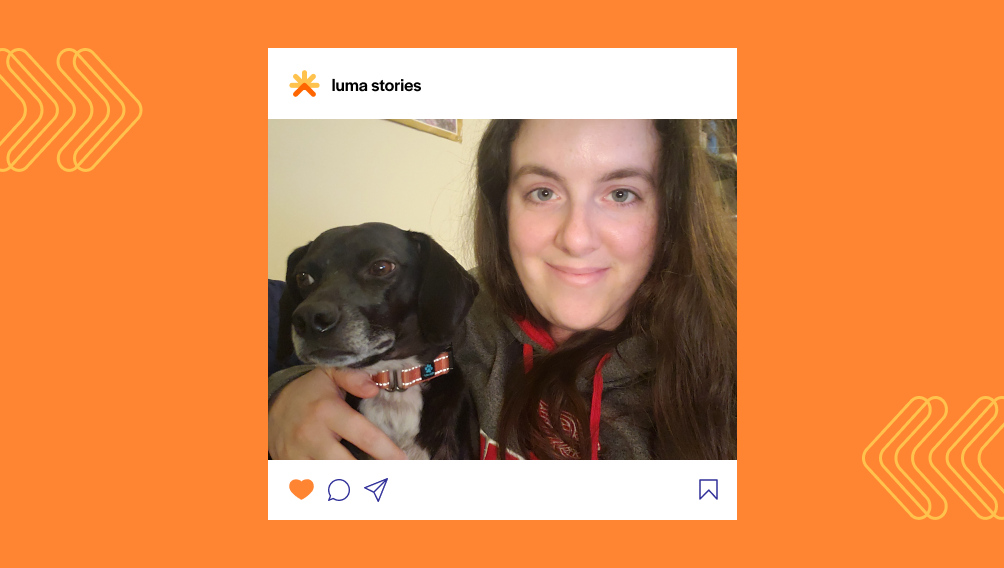 Why Patient Success is a series from Luma staff about their experiences as patients and caregivers navigating the healthcare system.
"I'd been experiencing symptoms for weeks before I mentioned anything to my doctor. I was in a lot of pain, but I thought it was normal," said Ashley Gordon, who leads technical documentation at Luma Health. In late 2018, Ashley started experiencing abnormally heavy menstrual bleeding, which her OBGYN diagnosed as a symptom of a large uterine fibroid.
Only after her diagnosis – over a year after incapacitating symptoms began – did Ashley discover that uterine fibroids are a common condition affecting 20-70 percent of women during their reproductive years. "There are a lot of conditions that women don't always talk about or get diagnosed with," said Ashley.
For Ashley, open communication was vital during her treatment and eventual surgery. She says the ability to message her provider's office with questions was both convenient and reassuring. On the other hand, when her ultrasound results were released early, "no one reached out, and I panicked." Ashley said. "I read the results but didn't understand what they meant for me and my care journey. I didn't know what to do."
Ashley is feeling better since her 2019 surgery, but she still feels a sense of vigilance and urgency around her health. "Every month, I'm still concerned," she said. "Am I bleeding heavier than usual? What is normal supposed to be? And who do I talk to about this, if needed?"
The experience validated Ashley's mission as a technical writer at Luma Health. She's passionate about playing a part in keeping communication candid and open between patients and providers.
"Messaging was so valuable for me as a patient – anytime I needed to reach my doctor, I could send a quick message. It's been meaningful for me to be able to work with the product team at Luma on features like patient-initiated texting, so that patients can stay in touch with their providers. I love using my writing skills to improve the lives of doctors and (especially) patients."
Ashley encourages anyone experiencing health concerns or symptoms of any kind to communicate with their care teams and feel confident in advocating for themselves.
"Patient Success is about empowering patients to have control over their healthcare journey – especially those who might not feel comfortable speaking up," Ashley said. "I saw firsthand how important that was in my own healthcare journey."