Navigating the Healthcare Talent Shortage as a Chief Medical Officer at a FQHC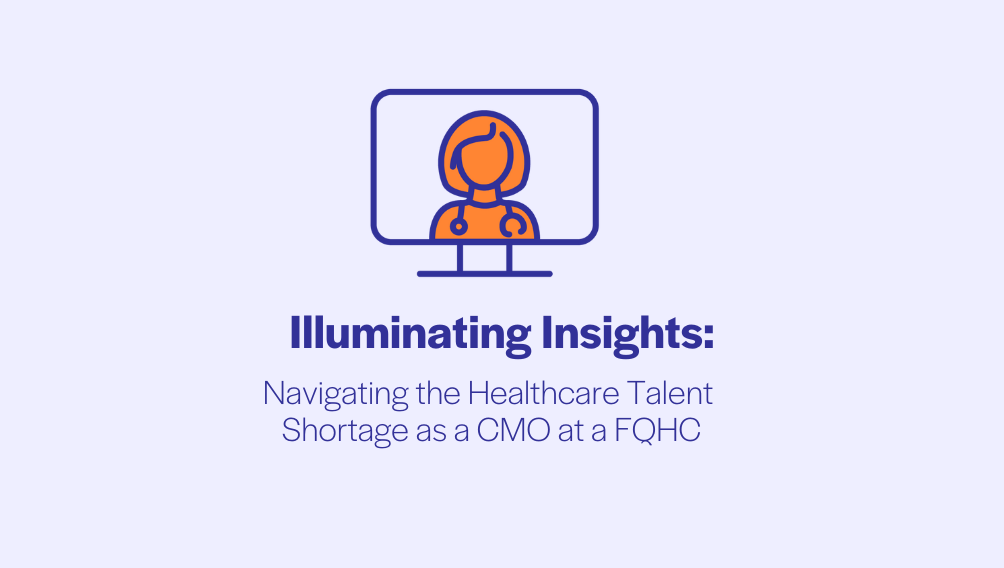 The statistics are unavoidable–the United States faces a healthcare talent shortage of up to 124,000 physicians by 2034 according to the Association of American Medical Colleges. According to a recent Definitive Healthcare report, since 2020, one in five healthcare workers have quit their jobs, suggesting "up to 47% of healthcare workers plan to leave their positions by 2025." 
Recently, the Luma Health team met with Dr. Dan Vicencio, interim Chief Medical Officer and practicing physician at Near North Health, to learn more about how the Chicago-area FQHC system is navigating the current healthcare staffing shortage while maintaining mission-critical care.
Luma Health: Near North has a mission to provide "culturally competent care." What does that look like in practice?
Dr. Dan Vicencio: To provide culturally competent care, we have a diverse staff, because it is important to have our care team and staff represent the community we serve. Second thing is to have information in multiple languages wherever possible. We have well over fifteen languages that we speak in the course of a given day with patients across Chicago – everything from Polish on the West Side, to Spanish, which is all over the city, to West African languages here in the South Side.
LH: The state of Illinois' official COVID-19 public health emergency status is officially ending next month, May 2023. What challenges are you facing post-pandemic?
DV: We are looking at getting a lot of our patients back into care. COVID-19 really disconnected us from our patients, and so we're using many different avenues to get patients back into a system of care that they can trust and access readily. We find that a lot of our patients have been using telephones as their main mode of information. Letters are a thing of the past now.
Luma Health is one of the things that we've been using to get them back into care. The ability to reach all our patients on their phones is increasingly more important. 
LH: How have post-pandemic staffing shortages impacted Near North?
DV: A good number of providers did not return to medicine after COVID because of burnout or not being in a place where they felt comfortable applying their trade as a healer.
We as a healthcare system must find avenues to provide providers and staff with the time to just do what they do best, which is evaluate, diagnose, and treat patients.

We are trying to create that environment to better support providers and staff.
LH: Does Luma help create that environment?
DV: ​​Luma definitely helps address some of the staffing shortages that we've experienced. Not only does it help cut down on the amount of calls that go to our call center, but our patients now have access to reschedule and cancel those appointments any time of day. So instead of calling us after hours and getting a call center, they actually can get a text and a link from us to schedule.
In the old days, we would've had one person making phone call after phone call to reach patients. Now, Luma can reach out to a whole group of patients and give them the same message. And that consistent messaging is key, especially for attribution lists or gaps in care follow-ups. You don't have that potential off-script variation in message that you would get with a person making manual calls.
Luma makes it as simple as possible to get our points across. The provider has another avenue to automatically reach the patient with important reminders like, "Hey, you need to come back for your three month checkup," or "You need to make sure that you get your appropriate preventive care screenings."
LH: What's another Luma solution that has helped make life easier for your staff?
DV: Broadcast! This is Chicago. We get a foot of snow sometimes. With Luma, we can immediately reach out to staff and patients with weather closure information to keep everyone safe.
Are you an FQHC interested in learning how Luma's Patient Success Platform might integrate into your workflows? Schedule a 1:1 with a Luma squad member here.