5 Killer Strategies to Increase Doctor Referrals to Your Clinic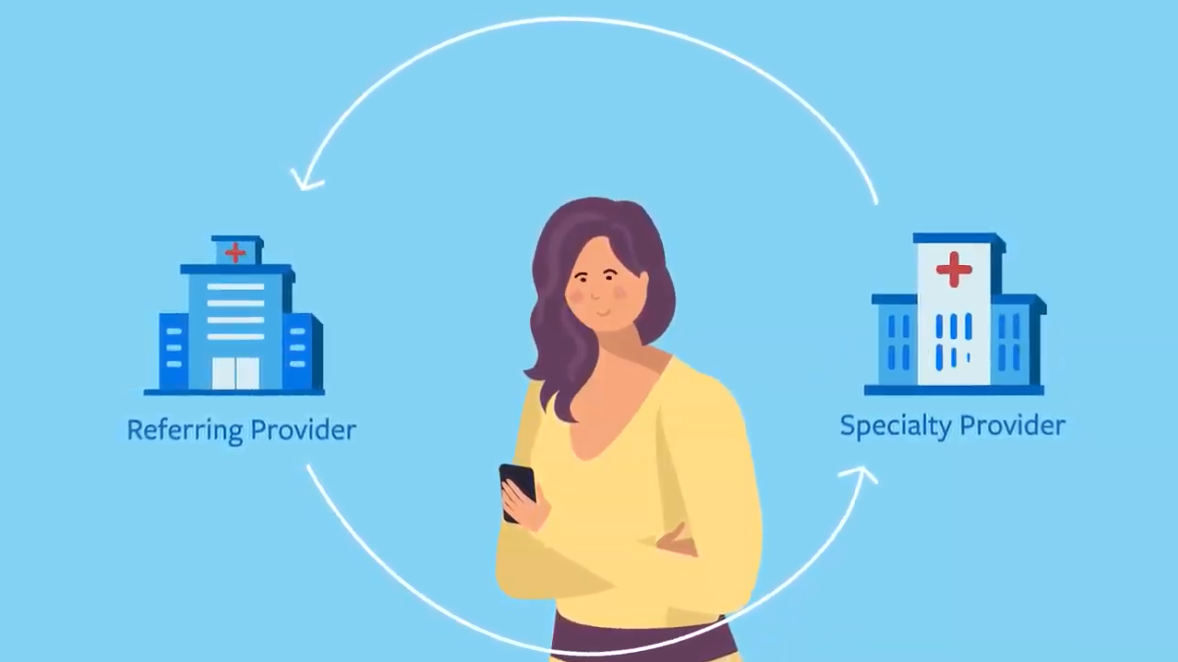 Growth. Productivity. Revenue.
These can grow exponentially by meeting one aim: increasing referrals to your organization.
Unfortunately, many provider organizations have difficulty maintaining a constant stream of quality physician referrals and capitalizing on those referrals. Consider the following statistics:
One-half of all referrals never end with an actual doctor's visit
<35% percent of specialty practices report receiving a referred patient's history
20-30% of medical errors are caused by breakdowns in the referral process
How can your organization's efforts to generate additional referrals, increase your referral conversion rate, and improve the healthcare experience for your patients? While dozens of actions can help, the following are five killer strategies proven to help improve the referral process.
#1: Strengthen Physician Relationships
Most providers and healthcare administrators are busy and lack the available time, ability, and even the desire to work on building relationships with other physicians. Ultimately relationships take work.
Fortunately, simple tactics physicians and their staff can implement include contacting other providers with with thank-you notes and follow-up emails. Introducing your organization to new providers in the area can also benefit your referrals–send them any collateral you have, give their office manager a personal phone call, and engage them in a conversation about the best way share referred patients' information.
#2: Hire Physician Liaisons
Besides the effective strategies to increase physician referrals lined out in this article, hundreds of tactics should be implemented to build upon and grow professional relationships.
Practice representatives, which are more commonly known as physician liaisons, are necessities in today's competitive marketplace. While the investment needed to hire a full-time physician liaison is substantial–with the average doctor representative earning $58,150 per year–the right one holds the potential to deliver ten times the return on investment.
Skill level varies drastically from one liaison to the next. Some liaisons act as couriers who simply drop off donuts to referring practices while others act as charismatic professionals that engage with doctors and staff effectively (Tip: you want the latter). Therefore, taking time and carefully selecting which professionals you hire to increase physician referrals is invaluable.
Which begs the question: What qualities does the right doctor liaison possess?
A report by Vein Business highlights the following qualities to look for when hiring a doctor practice representative:
Ability to listen carefully to referring physicians
Excellent attention to detail
Above-average organization and follow-up skills
Resourcefulness
Exceptional problem-solving skills
Conceptual selling skills
#3: Food, Gifts, and Entertainment Work!
Everyone is busy. However, everyone needs to eat! Do not underestimate the impact inviting a fellow physician to breakfast or lunch can have on your professional relationship.
On a general scale that is less personal and therefore less intimidating for some physicians, is the act of sending over food for the entire staff of a doctor's office. Another effective way to gather staff from a particular office is by offering "lunch and learns" where staff can come by for food coupled with some valuable education.
Gifts can promote rapport with a referring physician's office, but be sure that the choice is appropriate and falls within the legal parameters for gifts. The holiday times present prime opportunities to build those relationships. Chocolates and candy are always well-received but can go unnoticed. Be thoughtful and choose gifts that stand out from the crowd, such as music for the office.
For entertainment, there is nothing wrong with taking care of your A-list especially well. Tailor an entertainment gift to the personal interests of the physician and the relationship you've established with them. Think sports events or theater. Even if the doctor might enjoy it, a rock concert or music festival is better reserved for personal, not professional, acquaintances. In other words, save the Coachella tickets for a close friend or family member!
#4: Get Out of the Office and Network.
Networking works. It's worth the time, effort, and investment. While bigger hospitals and practices have doctors lounges and host events throughout the year that provide ample networking opportunities for physicians, within the smaller office setting, you may need more creativity. Treating another doctor to a meal–even at your home or out to a formal dinner setting–is a great way to build and strengthen your relationship with that physician.
Another trick to effective physician networking is to always carry business cards with you, and make a conscious effort to pass your card out at least a couple times per month. You never know when an opportunity will pop up, so be sure you have your card on hand at all times.
#5: Communication is Everything.
"Communication–the human connection–is the key to personal and career success." – Paul J Meyer
As with almost any business or professional relationship, effective communication is the absolute lifeblood to referral management.
How does the busy physician improve communication with referring providers?
Improve the availability and responsiveness of office staff. Ensure that phone calls are answered and important calls are returned, by the physician personally when possible and/or appropriate.
Embrace technology! The use of healthcare IT tools, such as those for communication automation, can be invaluable assets for providers.
Many providers are fearful of sending their patients to a physician that will send the patient elsewhere following services. Communicate that your practice will honor the referral and send the patient back.
Our short list above of five key strategies is just the tip of the iceberg when it comes to improving the referral process for your organization. Once you've got more patient referrals coming your way, learn how to cultivate them effectively. Check out Luma Health's referral management solution to see how your organization can start improving the referral process today.