Spotlight on Cook County Health's Immediate Response to an Unexpected Pandemic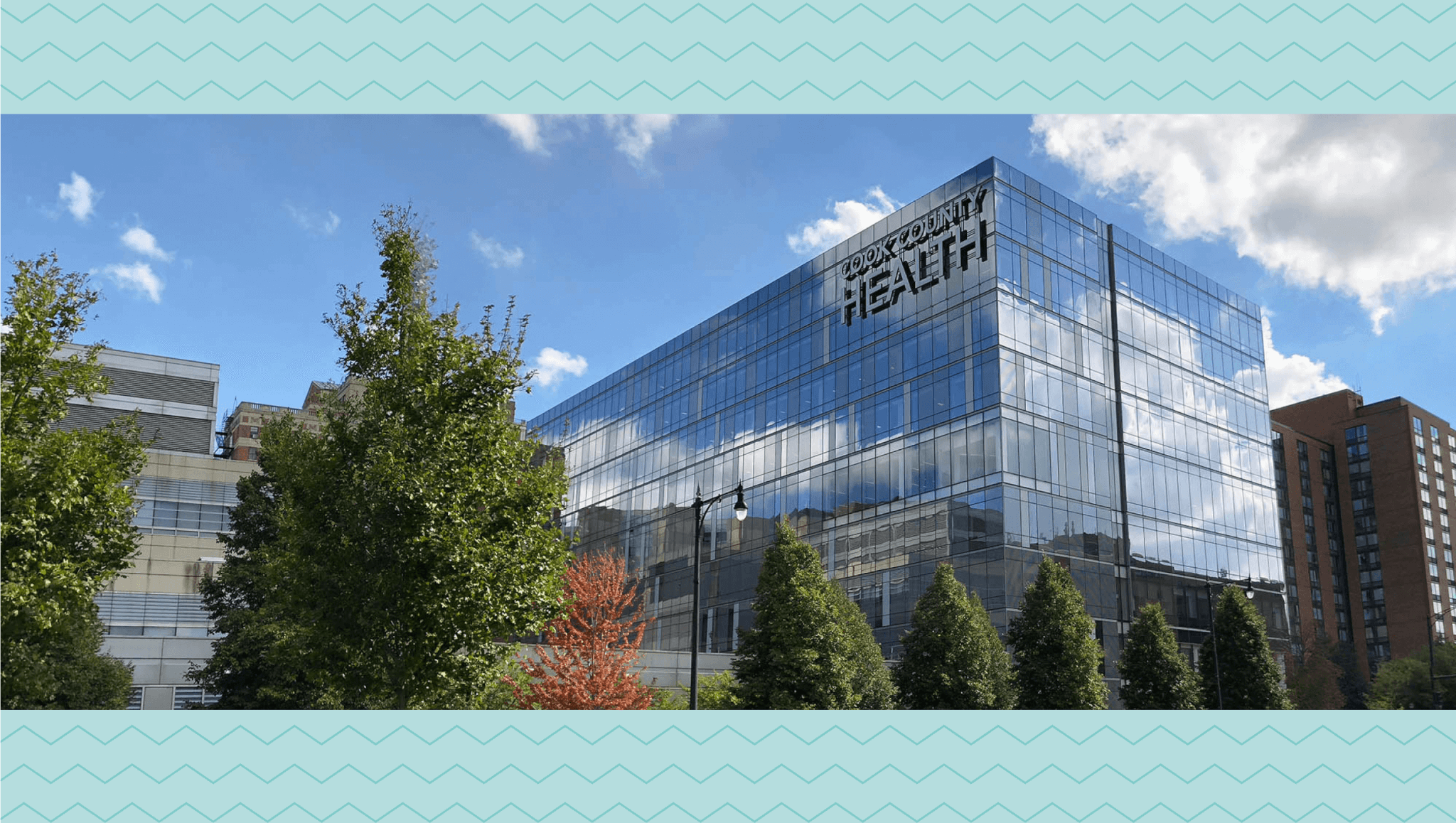 As a healthcare provider myself, perhaps one of the most rewarding things I've witnessed here at Luma Health has been how impactful our platform has been in helping public health care systems and Federally Qualified Health Centers (FQHCs) improve patient outcomes for many of the most vulnerable and underserved populations in America.
Recently, we started working with Cook County Health (CCH), one of the largest public health care systems in America. The FQHC is just getting started with Luma Health, but from the outset of this pandemic, we've seen Cook County Health take a bold, proactive approach to communications.
What's particularly interesting about this community health center is the two-pronged approach it took when implementing Luma Health's platform. The strategy focused on both patient engagement and care for its own employees.
Cook County Health
Founded in 1834, Cook County Health serves residents throughout the Chicago area, including the medically underserved population.
The City of Chicago ranks 22nd in terms of U.S. cities with the highest number of confirmed COVID-19 cases per capita. So early on in the evolution of the pandemic, it was evident to the CCH team that COVID-19 was going to cause serious disruptions to its operations, and put its patients and staff at risk. The FQHC realized it needed to divert patients away from its facilities (hospitals and community health centers) whenever possible. But as a public health provider, serving many of the most vulnerable patients in the region, CCH was need to:
• Continue getting attributed patients in for care, which is a complex challenge thanks to limited staffing and available appointments. It's now further complicated by the need to reduce in-office visits and transition to telehealth appointments. • Ensure patients continue adhering to treatment plans to prevent worsened health outcomes and increased hospitalizations. This is even more challenging when capacity is reserved for COVID-related cases. • Stay on top of all federal requirements and qualifications for grants and funding.
On top of all this, CCH had a new requirement to help its employees navigate the pandemic: ensure its own providers are kept healthy and able to access the care they need should symptoms develop.
COVID-19 Jumpstarts Patient Communication
As I mentioned, before the COVID-19 pandemic, we were already working with CCH to explore how the Luma Health Total Patient Engagement Platform could help the FQHC better serve its patient population. But once the pandemic began to take hold in the metro Chicago region, CCH immediately realized it needed a better way to communicate with patients, right away.
"There were a few approaches our organization was looking at in terms of the way we reach out to our patients, which is why we targeted Luma to begin with," Adam Weber, director of clinical ancillary applications at Cook County Health, said. "When the pandemic hit, we realized we had to get up and running right away. There simply was not time for a four- to six-week implementation. We had to get this going 'tomorrow.'"
While the precise challenges of a global pandemic were new for all of us, the need to support our customers in getting a solution up and running quickly wasn't new to us.
Over the years, we've helped other health systems, FQHCs and medical practices deploy our platform for near-immediate use to address emergency communications associated with natural disasters or other regional events. But what makes CCH stand out is its two-pronged approach.
You can read about it in this Healthcare Innovation article titled, "Health IT Vendors Required to Innovate Rapidly With Their Customers." However, here's a quick summary of the two primary strategies:
1. Patient Communications: An Immediate Solution for an Immediate Problem First and foremost, CCH had to communicate with patients and shift care to a televisit model wherever possible. Remember, one of the key challenges before the pandemic was getting attributed patients in for care; now, CCH needed to get the same patients "in" for care, just not "in" its facilities. The second challenge — ensuring patients adhere to treatment plans — meant follow-up appointments need to be maintained, but again, using the telehealth model. In an ideal scenario, the Luma Health platform is deployed fully integrated with a customer's electronic health record (EHR) system. Since we integrate with more than 70 EHR and PM systems, it's generally fairly straight-forward but it does take time – and time was not on CCH's side. To meet the immediate need, we imported a list from the EHR so the FQHC could immediately communicate with patients. "We could reach out to 8,000 to 10,000 current patients at once to let them know they should not come to the hospital or clinic, and that we would be reaching out to conduct telehealth visits at their normally scheduled time," Weber said. "We have seen a 94 percent success rate with the SMS version of our patient outreach, but we can also reach them via email. The platform supports multiple languages, which was a key requirement for us." "Now, we only fall back to making phone calls when absolutely necessary," he continued. "I don't know how we would have gotten this messaging out without a tool like Luma Health."
2. Employee Assistance: Taking Care of the Caretakers Besides the need to shift appointments to telehealth, CCH had another pressing concern: how could the FQHC best support its frontline workers and back-office staff, who were (and are) potentially exposed to the virus every day? Working together, Luma and CCH created a health screening tool to help employees experiencing symptoms navigate the testing and follow-up process. "We used the Luma Health platform to create a simple survey. When employees have symptoms or are concerned about their health, they take the online survey and we take it from there," Weber explained. "Once they've completed the survey, they'll come in and get their drive-through testing done here on site. After that, we'll send them a cadence of messages based on their results." The FQHC's employee health group was swamped with calls from staff concerned about their health and potential exposure. "Ultimately, the goal is to make things as easy for our staff as possible. They already have enough on their plates," he said. "This solution helped us deliver on that."
Next Steps
While cases of COVD-19 are on the decline in Chicago, it still ranks in the Top 20 cities for new cases per capita (as of May 28). CCH is continuing its efforts to keep its patients and staff safe, while simultaneously preserving the quality and patient health outcome metrics that are so important.
Over time, we'll learn more about why the virus has hit some areas more than others. But CCH's proactive approach to communications has surely helped to keep countless patients safe, both from the threats of the virus as well as the dangers of declining health status that stem from lack of access to care.
If your public health system or FQHC is struggling to keep patients in care, support your staff, and meet your quality metrics, we can help you adapt. Learn how we helped Alexander Valley Health Center and Community Health of Central Washington support their public health care initiatives, or contact us for a personalized demo.