Ridesharing for Medicaid Beneficiaries: Healthcare Hot Takes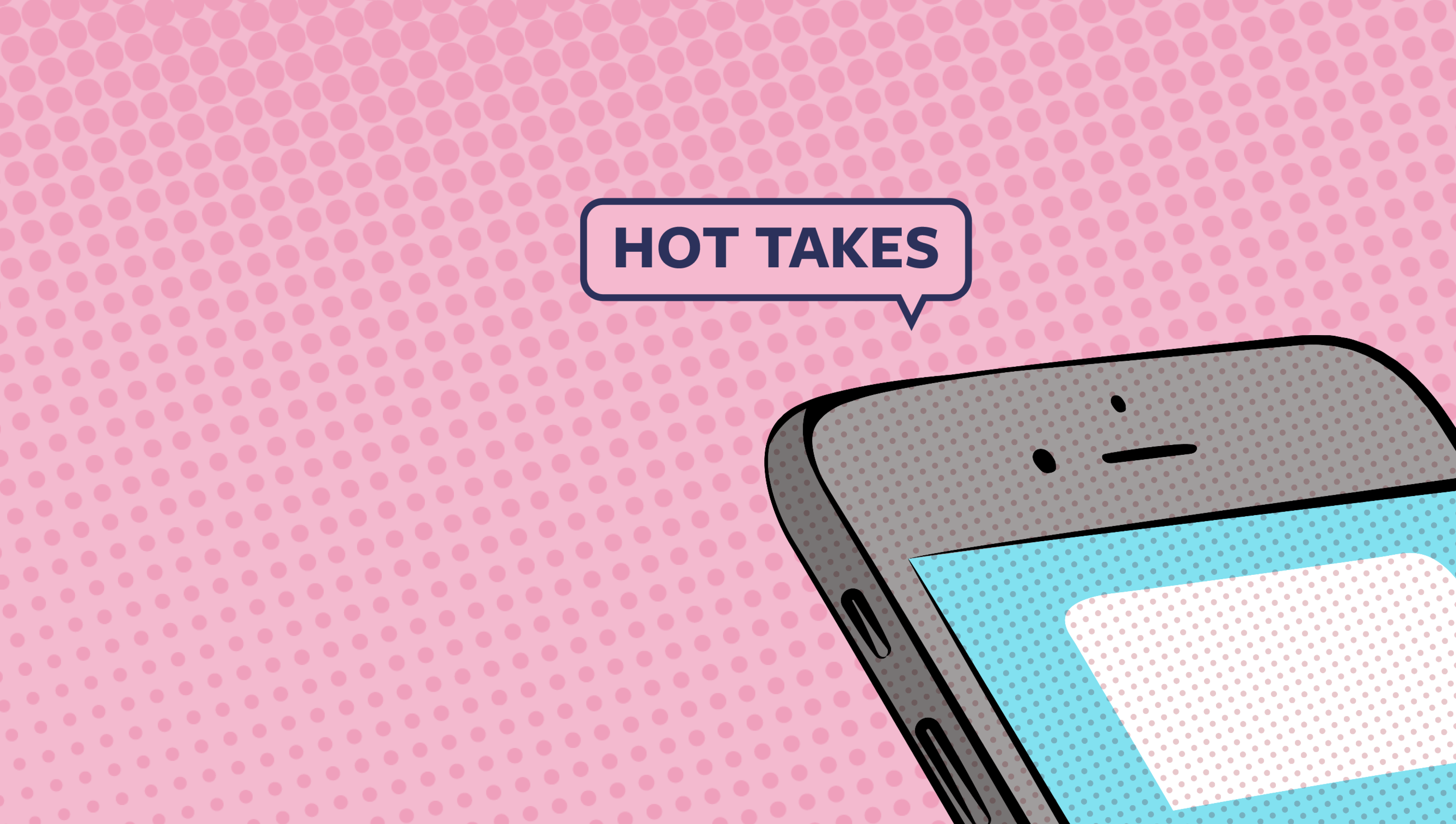 Healthcare Hot Takes is Luma Health's monthly rundown of healthcare innovations happening right now. Check out what the industry is thinking, reading, doing.
STORY #1: State Medicaid programs are starting to offer Uber or Lyft rides as part of their non-emergency transportation benefit.

Medicaid and health insurers alike are increasingly investing in social determinants of health in order to lower costs and improve care outcomes. One of these determinants is access to reliable transportation. According to this 2017 government study on Medicaid coverage of non-emergency medical transportation (NEMT), over 2 million Medicaid beneficiaries under the age of 65 had to delay medical care due to a lack of transportation.

Arizona is one of the first states taking action by allowing ridesharing companies to qualify for their existing NEMT benefit. Arizona Medicaid Director, Jami Snyder, made this decision after hearing from many beneficiaries that existing state transportation was not showing up on time or at all.

In order for Uber and Lyft to participate in the NEMT benefit, the state of Arizona loosened some safety rules for drivers, including drug testing and first aid training. While some patients with serious disabilities and/or who use wheelchairs often cannot use Ubers or Lyfts, the majority of Medicaid beneficiaries in the state (24% of Arizona's 7M residents) can take advantage of the program.

Ridesharing has shown to be cost-effective and easy-to-use for short distance trips. There have been great successes at hospitals and health systems throughout the country, resulting in more states looking to offer similar programs to their Medicaid patients. Indeed, lawmakers in both Florida and Texas voted to loosen state regulations to allow for Uber and Lyft to provide NEMT services starting next year.

Luma's Hot Take: It's exciting to see that states are starting to recognize and embrace the potential for ridesharing to be an effective means to get patients to needed. At Luma Health, we recently partnered with Uber Health to streamline the ability for patients and clinics to request and book rides through simple text messaging. We're committed to boosting access to care, and improving the patient experience along the way.
STORY #2: Amazon has launched a virtual primary care clinic for its employees called Amazon Care.

Amazon is piloting Amazon Care, a virtual and in-home primary care clinic, for its employees and employees' families in the Seattle area. The program allows for in-app or web-based telehealth visits with care providers (physicians, nurses, etc.), the ability to text nurses on an array of health topics, and the option of having in-person in-home follow-up care. Amazon will also be able to make expedited prescriptions and offer pickup at preferred pharmacies for members.

Amazon Care aims to be the first stop for healthcare for its employees — treating urgent issues like colds, allergies, infections; providing preventative health services, including vaccines and other lab work; sexual health services like contraception and testing; and general health-related questions for family well-being.

"We're currently piloting a healthcare benefit designed to help Amazon employees get fast access to healthcare without an appointment, at the convenience of their schedules, at their preferred location (home, office, or virtual). Amazon Care eliminates travel and wait time, connecting employees and their family members to a physician or nurse practitioner through live chat or video, with the option for in-person follow up services from a registered nurse ranging from immunizations to instant strep throat detection."

Luma's Hot Take: Amazon continues to innovate in the healthcare world. It will be interesting to see the results and feedback from the Amazon Care pilot and see what's next for the program and the company within healthcare. Currently, the launch is only for Amazon employees, but there is speculation that something like this could eventually be Amazon's healthcare offering to the general public.
STORY #3: The Mayo Clinic has partnered with Google to better store patient data and use it to build technology to improve care.

Google has entered into a 10-year strategic partnership with the Mayo Clinic in the pursuit of building new technology innovations in care delivery. The hope is that these innovations will prove successful at the Mayo Clinic and then be able to translate to other health systems throughout the nation.

The plan is for all of the Mayo Clinic's patient and health data to be securely stored in the Google Cloud. This data will then be used to power artificial intelligence (AI) and machine learning with respect to virtual care offerings, specifically developing AI-powered digital diagnostics and algorithms to drive more precision care and improve overall health outcomes.

"Data-driven medical innovation is growing exponentially, and our partnership with Google will help us lead the digital transformation in health care. It will empower us to solve some of the most complex medical problems; better anticipate the needs of people we serve; and meet them when, where and how they need us. We will share our knowledge and expertise globally while caring for people locally and always do it with a human touch."


Dr. Gianrico Farrugia, M.D., President and CEO of Mayo Clinic
For Google's part, they are opening a new office in Rochester, Minnesota so that their engineers can work side0by-side with Mayo Clinic staff.

Luma's Hot Take: The Mayo Clinic has always been one of the most innovative health systems, so it's not surprising to see them enter into a longstanding partnership with Google with the hopes of transforming care delivery. We're excited to see the developments in AI and machine learning that will hopefully translate into better health outcomes. Dr. Farrugia's quote above aligns wholeheartedly with our mission at Luma Health and we look forward to their developments and discoveries in data-driven medical care.