Referrals & Our New Referral Management Feature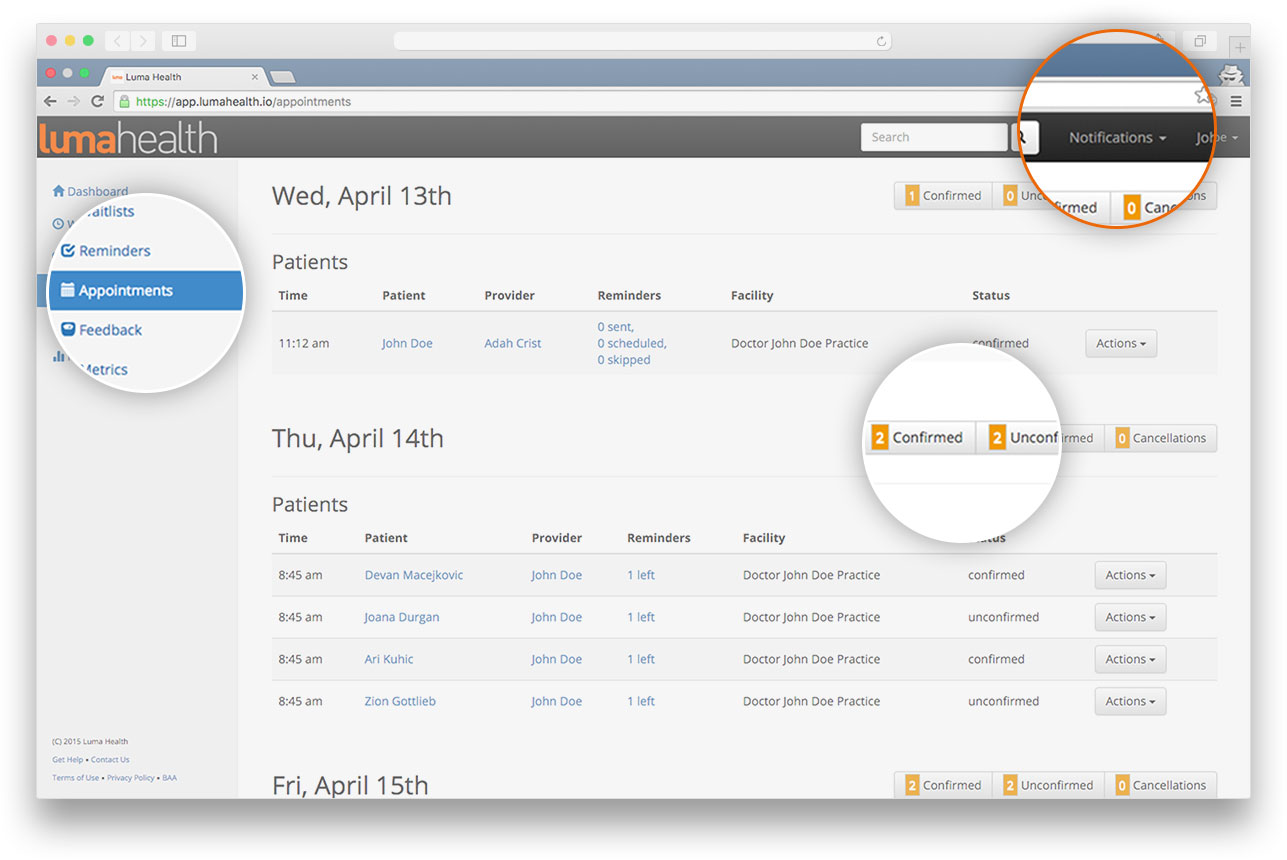 One of the best ways to grow your practice is through referrals, but converting referrals is difficult. According to this report, about 20% of patients don't follow up on their doctor's referrals to specialists. As a practice, getting in contact with referrals can seem next to impossible, spending hours trying to reach a patient over the phone.
The first step to creating a successful referral system begins with finding good referral sources. According to a recent webinar, "Leverage an Outreach Strategy for Measurable Practice Growth", noted in this article, there are "four "must-haves" for relationship and referral development: embrace the role of the referral source, create a referral development approach, collaborate and assure the buyer of their wisdom."
As the competition in healthcare increases, quality referrals are more important than ever. After securing great referral sources, the second, and arguably most important, step is converting those referrals into appointments. That's where Luma Health comes in. We created our Referral Management product to help close the loop and increase your referral convert rate.
Converting even a quality referral to a scheduled appointment is a challenging process. Patients don't follow up, appointments are missed, and staff lose track with many patients dropping out along the way. 60-70% of referrals go unscheduled.* However, our automated referral closes the gap and seamlessly converts your referrals into scheduled appointments.
We make it simple and easy to convert your referrals into scheduled appointments, while saving you time.
We automatically contact referred patients to schedule an appointment. This means your staff never have to pick up a phone, and patients close the loop by scheduling appointments on their own, when it's convenient for them.
With our automated referral feature, we convert 90% of all referrals, while converting 50% with our first message. The average referral takes 2.5 touchpoints to convert. The average phone call takes 3 minutes. For every referral conversion, that is about 7.5 minutes of phone time for your administrative staff. For a typical practice scheduling 10 new referrals per day, this translates to 75 minutes of phone time daily. Automating referral outreach can free up valuable time for your staff to focus on other more valuable aspects of patient care.
After struggling with converting referrals, a Luma Health customer implemented our Referral Management product. In one of their first months, they were able to convert 91% of their referrals. Their patient volume increased 15% each month and was projected to increase by another 40%+ the following month.
If you're ready to close the loop with an automated, patient-focused system that saves you time and converts your referrals, get started today! We work with many of the leading EMRs and PMs, and our Referral Management product can save you time and make you more money, starting today.
Lauren Frontiera helps manage social media and content creation at Luma Health. When she's away from her computer, you can find her adventuring outdoors or indulging in her love of cooking.
*Woodworth, Glenn. "2003: The Year of Medical Paperwork Simplification," Journal of Healthcare Information Managament Winter 2003, vol. 17. no. 1, pp. 12-13.