Product Update: New Patient Referral Pages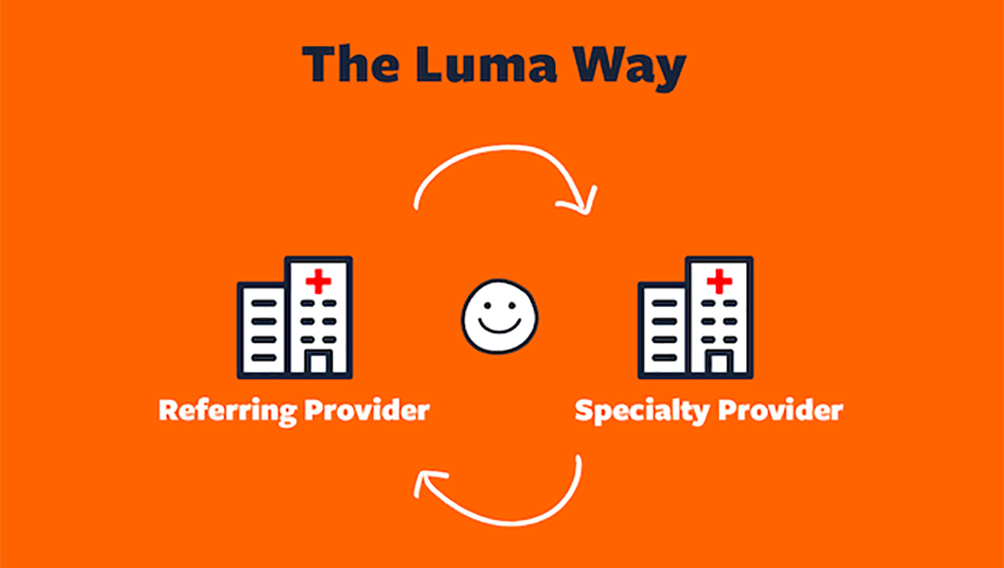 Today we're excited to announce the release of our new Patient Referral Pages!
Luma specialty clinics rely on patient referrals to drive their business. But one of the biggest complaints we've heard in the standard referral process was how clinics received the referrals in the first place. From e-faxes, phone calls, plain ole' faxes, to even postal mail — the ingestion process for referrals was cumbersome, error-prone, and just outdated.
That's where the new Patient Referral Pages come in.
Your referring physicians get a secure link. They can use it to directly and digitally submit pending referrals to your clinic.
They'll get status reports of the patients they submit. This includes real-time reports when their patients get scheduled, and also if they never get an appointment at all.
For the first referral they submit on the new Patient Referral pages, Luma will give them a $10 Amazon Gift Card as a little thank you for using the new tool (for a limited time).
On your side…
You'll see new pending referrals at the top of your activity feed.
Once you accept them as an active referral, your practice's normal referral communication will begin.
Here's a quick 90-second video of what you and your referring physicians can expect.
If you still have questions, or if you're excited to give us feedback, schedule an appointment with us here so we can give you the grand tour.