Celebrating Pride Month: Why LGBTQ+ Health Matters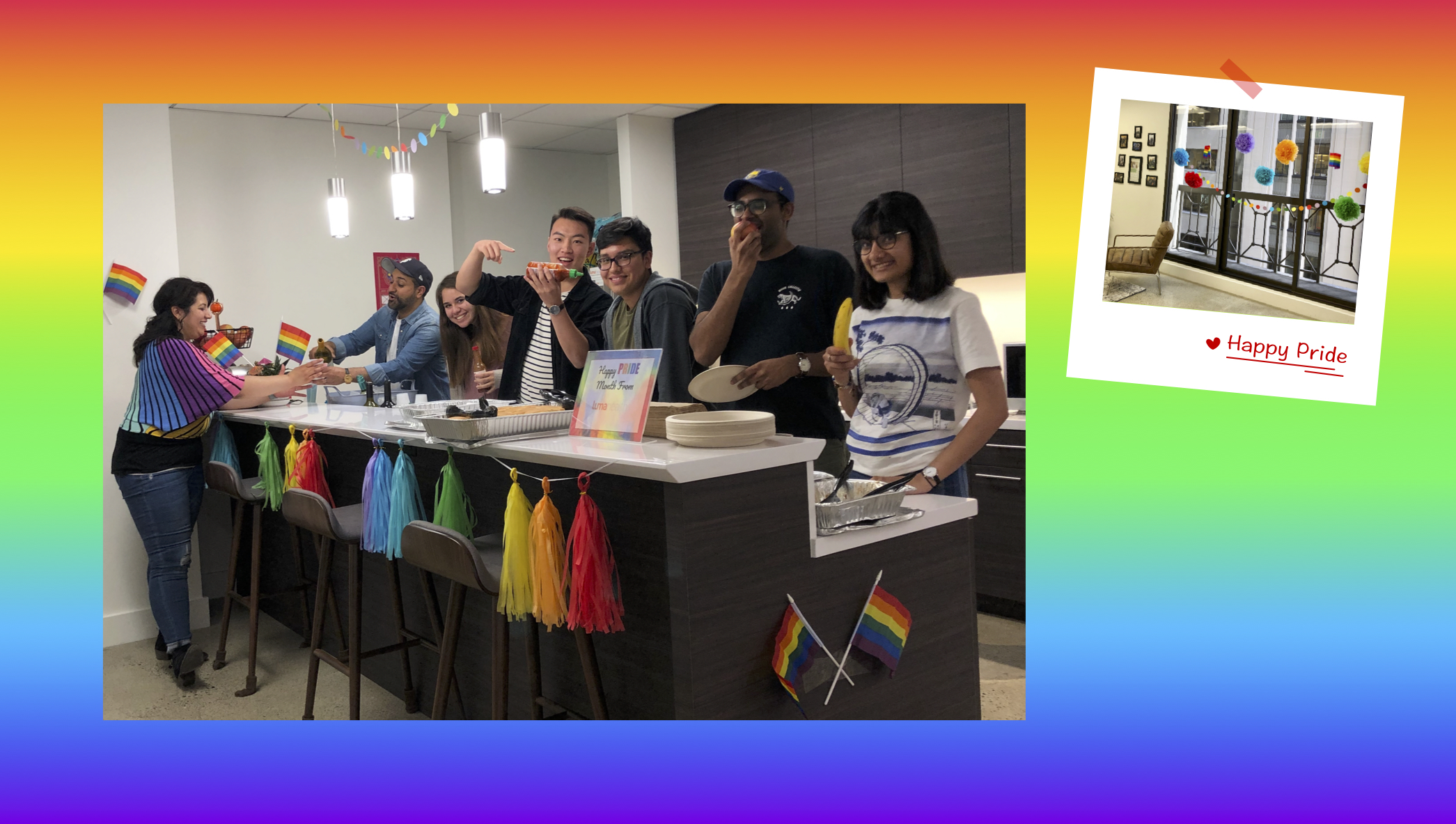 It's Pride Month, and our home city of San Francisco has been bustling with activity, preparing for the big parade next weekend. Meanwhile, at Luma Health HQ, we had our own Pride recognition event last Friday, celebrating how far we've come on LGBTQ+ rights and acknowledging how much further we still have to go.
Pride is about so much more than an office celebration or even a parade. It's an entire movement, one that has been building for nearly 50 years. For Pride Month, we wanted to focus on an issue near and dear to our hearts: healthcare. It's no secret that access to healthcare is far too difficult for too many people, and this is often especially true for those who aren't heterosexual or cisgender. In today's blog post, we hope to show our support for the LGBTQ+ community by celebrating some incredible accomplishments and shedding light on the some of the inequities that still exist. Here's why it's important to advocate for LGBTQ+ health.

Supporting Education and Research
LGBTQ+-centered health clinics have been springing up across the country and have done incredible work to provide culturally-competent access to care in the communities they serve. There are now 213 community health centers specifically focused on LGBTQ+ health in 37 states.
Unfortunately, LGBTQ+ individuals are at the highest risk for many harmful STIs. This may stem from the insufficient sex education taught in school, as well as the ever-present stigma around discussing sexuality. School curriculums tend to focus only on heterosexual relationships without acknowledging the wide spectrum of sexuality, and this can be harmful.
Additionally, HIV/AIDS has disproportionately affected gay men, bisexual men, and transgender women. And even decades after the initial HIV/AIDS outbreak in America, the funding for HIV/AIDS research still isn't where it should be. However, we can still be heartened by the fact that lawmakers have made significant strides in increasing funds for and attention to this public health crisis.
The obstacles in the way of improved education and research seem daunting, but that doesn't mean progress can't be made. One of the most notable leaders driving progress is Fenway Health, which has led the charge for increased LGBTQ+ health information flows. Their Fenway Institute conducts policy research and develops education programs with the goal of effecting positive change in the field of LGBTQ+ health. Kudos to Fenway Health, and organizations like them, for all of their hard work so far—we look forward to seeing what they do next!

Protecting LGBTQ+ Mental Health
We love Pride celebrations because they show the LGBTQ+ community that they are not alone. Pride is living proof that there are allies everywhere, encouraging everyone to embrace their unique identity. It's incredible to witness the outpouring of support for the community—this support is critical to advancing the movement and promoting health equity.
Systemic inequality can still, however, take a serious mental toll on an individual. Ostracization from peers, workplace discrimination, and more can collectively lead to stress and/or anxiety over time. It can also be emotionally taxing to reveal one's sexual or gender identity in the first place. Many parents still react with anger when their child comes out, which can cause long-term damage to a family's dynamic.
Plus, many LGBTQ+ people may feel isolated in their communities. This is especially true in the Midwest and Southern regions of the country, which have the lowest rate of LGBTQ+ inhabitants. We're in a bit of a bubble in San Francisco, which is known for being one of the most gay-friendly cities in America. But outside of the Bay Area, not everywhere is quite as welcoming.
Thankfully, mental health support for the LGBTQ+ community has been ramping up. The American Psychological Association (APA) has demonstrated its support for LGBTQ+ mental health, lobbying for the passage of the Equality Act. This bill, awaiting a Senate vote, would protect LGBTQ+ people from discrimination in housing, public restrooms, restaurants, the workplace, and more. The APA has also started a new psychological journal dedicated to research on LGBTQ+ issues. It's great to see how the APA's influence is pushing forward the conversation around LGBTQ+ mental health.

Encouraging Sensitivity in Providers
Training healthcare providers to tactfully address LGBTQ+-specific issues is a work in progress, but some medical schools have already started teaching doctors how to best attend to the needs of their LGBTQ+ patients. For example, the curriculum at the University of Louisville's medical school includes 50 hours of training for LGBTQ health issues, during which students learn culturally-competent practices and grow accustomed to treating LGBTQ+ patients.
Still, sadly, some providers can be insensitive to, or lack the proper training to address, health issues specific to the LGBTQ+ community. Physicians may have not been adequately trained in the correct terminology to use when addressing their patients. This can cause them to misgender or offend patients. Or, they simply refuse to provide their LGBTQ+ patients important care, asserting that to do so would infringe upon their religious freedom.
Rectifying this issue requires institutional change. In general, medical schools are becoming more conscious of incorporating social sensitivity into their training. Changes like these may seem small, but the shift in attitudes that they can create is tremendous. There's also been a proliferation of guides and handbooks published on this topic, which is pivotal to increasing awareness and consciousness. Progress is certainly occurring, and we applaud every step!

Combating Unique Barriers to Care
We'll start with the good news: taken together, the passage of the Affordable Care Act (ACA) and the 2015 Supreme Court decision legalizing same-sex marriage have massively increased LGBTQ+ access to care. The ACA contains anti-discrimination provisions and ensures that patients can't be turned away from healthcare coverage on the basis of their gender or sexual identity. As for the legalization of same-sex marriage, this allowed members of same-sex couples to gain spousal benefits, including increased access to insurance and the ability to more easily engage in a spouse's care.
Still, LGBTQ+ people experience a multitude of obstacles that can prevent them from obtaining the healthcare they need. For one, transgender people seeking to undergo transitions often cannot access gender-affirming surgery or hormone replacement therapy. As mentioned earlier, this often has the side effect of hurting mental health.
Obstacles to accessing quality healthcare are especially concerning for nonwhite people or people from low-income backgrounds. There's often a scarcity of healthcare providers in under-resourced neighborhoods. This can make it more difficult for LGBTQ+ people to find a physician who is receptive and sensitive to their needs. However, this is why the growth of health centers like Fenway Health is so encouraging: slowly but surely, these developments are helping to erode barriers to care.

Why Our Work Isn't Done Yet
While significant progress has been made for LGBTQ+ rights in recent years, we can't stop there. Calling attention to the issues that continue to create barriers to access to care is critical. We're proud to support the LGBTQ+ community, and we're committed to making sure all patients get access to the care they need.
From all of us at Luma Health, Happy Pride!