Luma Health Partners with athenahealth's Marketplace Program to Help Providers Own the Patient Lifecycle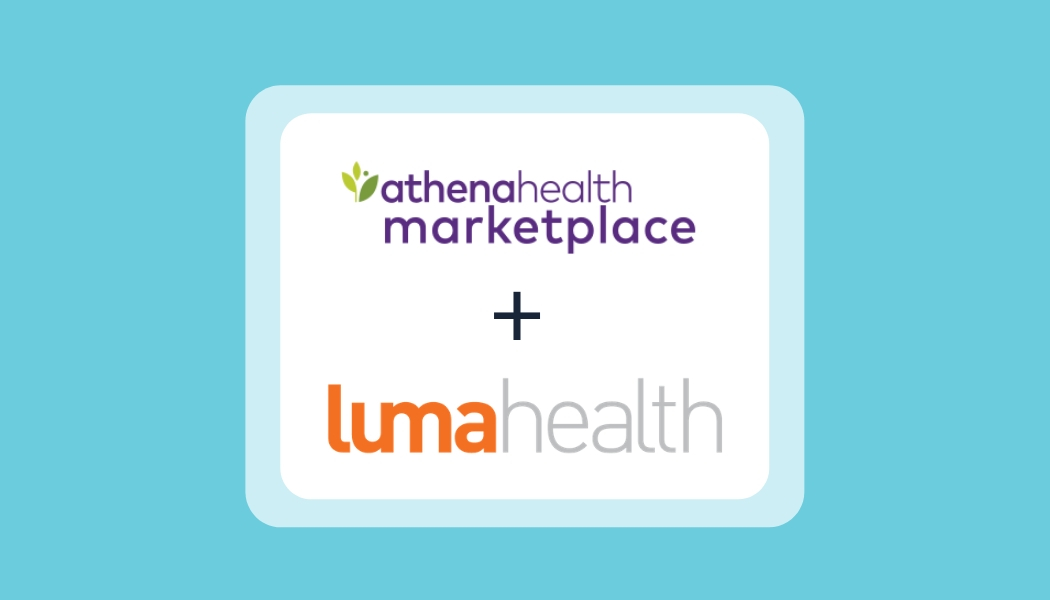 As originally published on PRWeb.
Partnership Empowers athenahealth's Network of Healthcare Providers to Easily and Efficiently Engage With Patients Across Their Care Journey
Luma Health, the leader in patient relationship management, today announced a partnership with athenahealth, Inc. through athenahealth's Marketplace program. As part of the athenahealth® Marketplace, this newly integrated application is now available to athenahealth's growing network of 120,000 healthcare providers to drive communication and engagement throughout the patient journey.
"Luma Health delivers a valuable service that empowers health systems and provider care teams to more efficiently collaborate and communicate with their patients," said Adnan Iqbal, Co-Founder and CEO at Luma Health. "The platform's suite of tools allows providers to automate referral outreach, streamline web scheduling and send customized messages that patients can engage with resulting in new revenue, higher MIPS scores and getting patients to care sooner."
athenahealth is a network-enabled, results-oriented services company that offers medical record, revenue cycle, patient engagement, care coordination and population health services for hospital and ambulatory clients. The company's vision is to build a national health information backbone to help make healthcare work as it should. As a Marketplace partner, Luma Health joins a network of like-minded healthcare professionals who are looking to disrupt established approaches in healthcare that simply aren't working, aren't good enough, or aren't advancing the industry and help providers thrive in the face of industry change.
To learn more about Luma Health's new integrated application, please visit its product listing page on the Marketplace.
About Luma Health
Luma Health's mission is to empower leading healthcare providers to deliver personalized and engaging experiences across the entire patient journey. Its Patient Relationship Management system enables health providers to manage the patient journey and optimize every interaction to maximize patient outcomes to boost top line revenue growth, reduce total cost of care, and boost patient retention. Headquartered in San Francisco, California, Luma Health's platform is modernizing communication by delivering smarter conversations that drive patient engagement and continuous care, with more than 130,000 providers and over 5 million patients across the U.S. today. Additional information about the company is available at http://www.lumahealth.io, http://www.lumahealth.io/blog/, http://www.linkedin.com/company/lumahealth/, http://www.facebook.com/lumahealth, @lumahealthhq.