Patient Scheduling+, the next evolution of online patient scheduling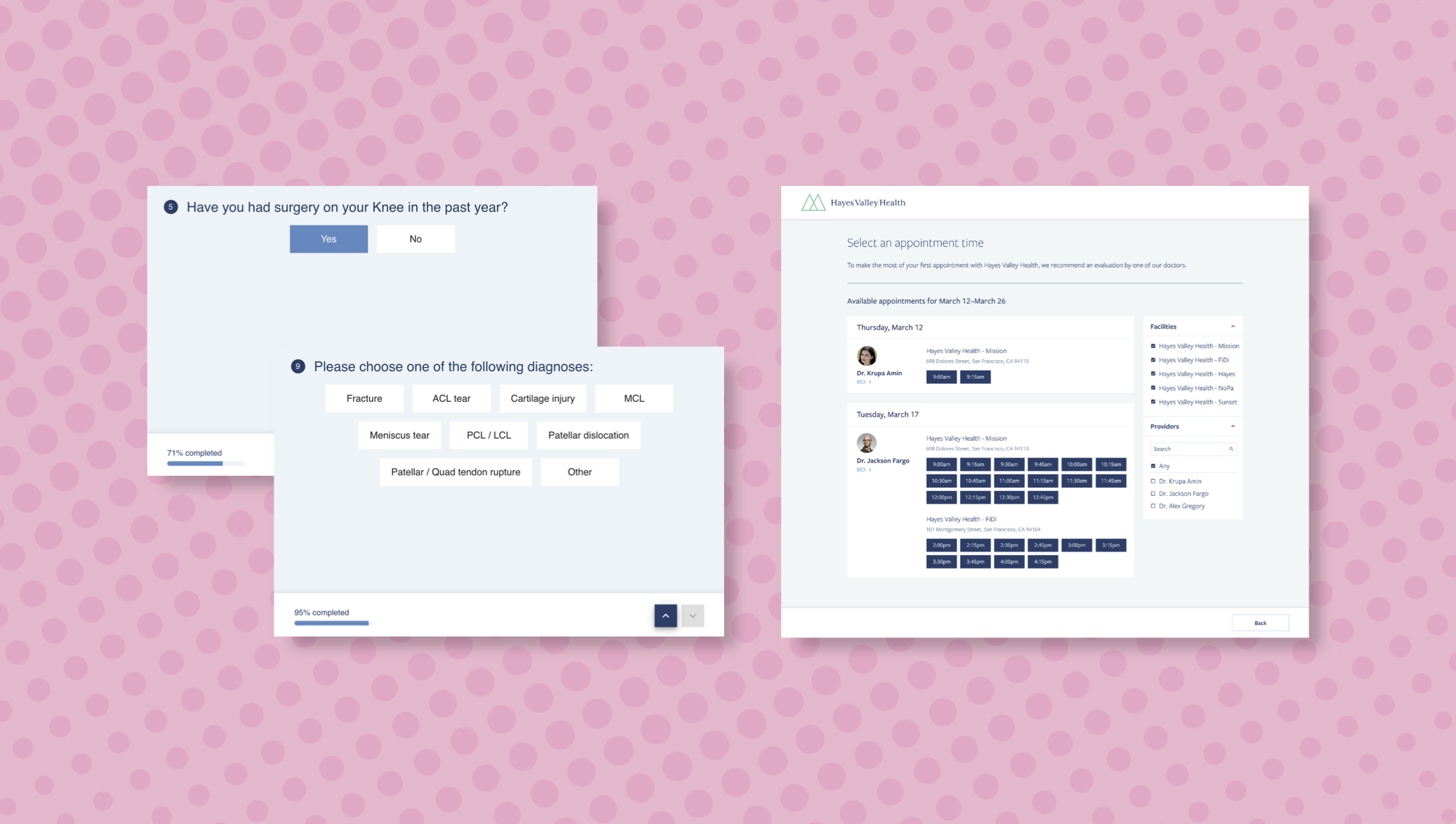 Today we're introducing Patient Scheduling+, a fully customizable, white-label-able, patient-friendly and enterprise-ready solution to help your patients and staff schedule the right appointment, every time.
Eight out of ten patients want to be able to schedule appointments online but less than 15% of appointments are made online. Countless appointment types, irregular provider schedules, complex scheduling rules, and constantly shifting availability make connecting patients to the right appointment time-consuming and cumbersome for everyone involved.

First impressions matter, and healthcare is no exception. A patient's scheduling experience is often your patient's first impression and experience with you and your clinic.

With Patient Scheduling+, patients are seamlessly guided to the right appointment each and every time, eliminating scheduling errors for clinics and systems. Our advanced online scheduler allows patients the convenience of being able to schedule their appointments 24/7 based on their unique needs, and it even goes further, letting your clinics staff use the same guidelines to schedule patient appointments, reducing the training and onboarding times needed for your staff.

With Patient Scheduling+, you automatically send your referrals links to schedule online or just direct them a mobile-friendly online scheduling wizard embedded right on your website. The scheduling wizards guide patients through the right questions based on your unique scheduling rules to get them to the right appointment — whether it's an annual exam for a new patient or follow-up care for a chronic condition.
Through the custom flow built for the unique needs of your practice, your clinic can easily capture the data you need pre-visit, including e-signatures on every type of consent form, all on a HIPAA-compliant and mobile friendly interface. Patients are offered the right appointment type based on that data, and the scheduled appointment then seamlessly writes back into your EHR.

We're so excited to bring the next generation of convenience and intelligence for online scheduling to your patients with Patient Scheduling+. At Luma Health, we've been investing in making it easy for patients to see the doctor since day one and Patient Scheduling+ is our latest innovation in mobile first, patient-friendly, two-way EHR-integrated solutions to help patients in the front door. In addition, this will help you simplify your workflows and improve your patient experiences across each and every access point across a patient's journey resulting in better and greater access to care.

Want to see how Patient Scheduling+ can help your clinic? Request a customized scheduling consultation below.