Ignoring Mobile In Your Practice? Here's 5 Reasons Why You Shouldn't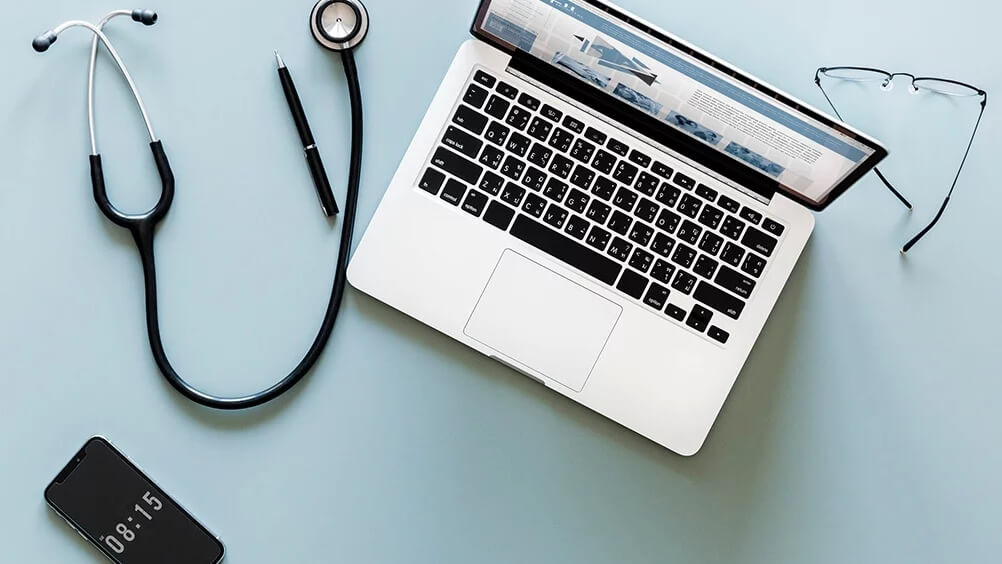 Despite 95% of Americans have mobile phones, mobile phones are still a neglected tech at many practices. While there are concerns for distractions, there are undeniable benefits with utilizing mobile health (mHealth).
As technology has progressed, mHealth has taken to the forefront with approximately 66% of patients preferring a combination of in-person and virtual healthcare services. Mobile companies like Apple and Samsung have also been pushing for patients having more access to their medical records through their product by pulling data from hospitals.
Here are 5 reasons your practice should be taking advantage of what your mobile phone has to offer:
Improve engagement with your patients.
mHealth is revolutionizing patient engagement with their physicians. In many cases, the cell phone is going to be the fastest way to get ahold of patients. Research shows that a third of Americans would prefer receiving a text over a voice call — especially active texters, with 45% of texters saying text messaging is their preferred mode of contact.
Although not all of your patients may prefer texting, it's important to consider appealing to that demographic. Nearly 58% of physicians say that half of their patients would be interested in appointment reminders via mobile app.
Portal platforms are going mobile…
Having an app for your practice is one way to get patient's attention. According to research conducted in 2015, 58% of U.S. hospitals have mobile optimized patient portals, and 47% of hospitals are looking to expand these health technologies. Although by themselves, company portals don't usually have great patient engagement, adding a platform like Luma that's text-based can work in tandem with these portals to increase that engagement. Matching up that platform with a patient portal will heighten the patient's user experience on their mobile phone, and research shows that more patient involvement results in a 90% satisfaction rate among patients and physicians.
…And so are some routine examinations.
This year, physicians will experiment in conducting routine examinations of organs, ultrasound scans, and vital measurements all through mobile smartphones and mini attachments. Attachments would also be available for patients, who could use their phone as a "doctor in a pocket," that reliably diagnose health problems ranging from infection to cancer. Attachments could also bring more medical access to underdeveloped regions around the world.
These attachments have real world applications. In 2011, on a flight from Washington DC, Cardiologist Eric Topol used his mobile phone to detect heart palpitations on a passenger who was struggling with severe chest pain. His phone was encased in an FDA-approved cover with embedded sensors — Made by start-up AliveCor — and used the passenger's fingertips to detect his heart rate and determine the man was having a heart attack. The plane landed and the passenger survived.
Apps get patients involved with their care.
According to research, 86% of healthcare professionals believe that health apps will increase their knowledge of patients' conditions, and 72% of healthcare professionals believe that health apps, which sync with fitness trackers like Fitbit or Apple Watch, will encourage patients to take more responsibility for their health. In fact, in 2016 when a man was admitted into the ER for atrial fibrillation, doctors used the pulse rate information that was recorded by his Fitbit Charge HR to determine his treatment options. Although the Fitbit itself didn't save the man's life, the bonus information played a crucial role.
Everyone has a mobile phone.
If your mobile phone is also a smartphone, there is essentially a palm-sized computer within easy reach at almost all times. In 2010 it was reported that about 50% of the health-related apps were targeted to medical professionals and medical students. Need to answer a quick medical question? Instead of pulling out the medical books, open a medical reference app on your phone, like Pepid or UpToDate. Use a HIPPA-Compliant note taking app like Insight Notes for when you're on the move and don't have time to update your server immediately.