How to Get Paid to Engage Your Patients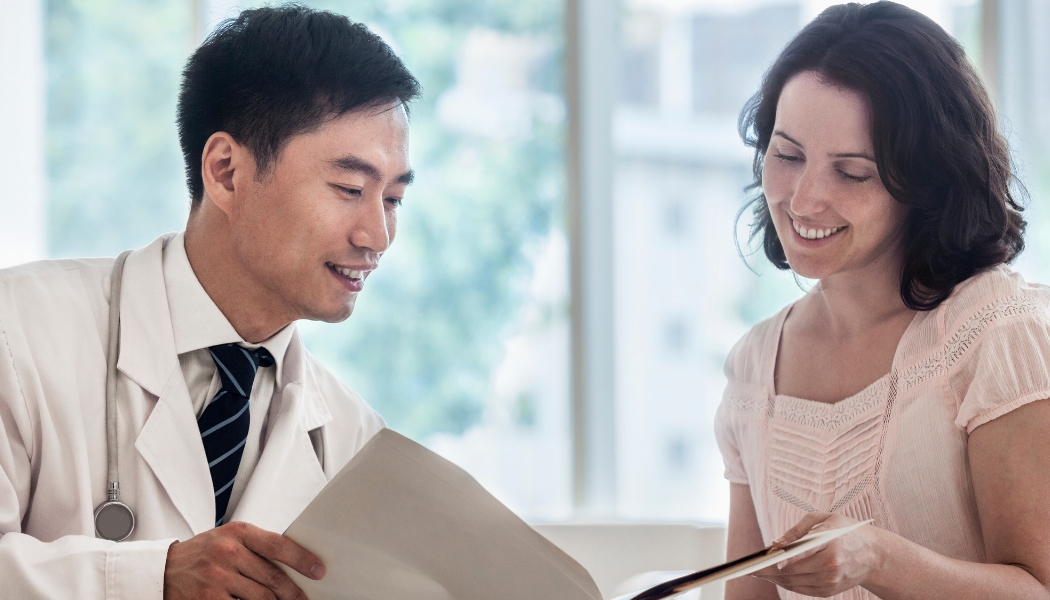 You've heard of the countless benefits of ramping up your patient engagement efforts. Opening lines of communication with your patients, participating in shared decision making, empowering them with the information they need to manage their health, and checking-in between visits have all been touted as key to driving better health outcomes. Patient engagement is the right thing to do for patient health—but as providers across the country keep being asked to do more with less, how do you implement sustainable patient engagement practices?
Many patient engagement best practices including the questions providers elicit in their patients and the health education that occurs within the traditional appointment window. But the increasing prevalence and affordability of communication technology has placed a renewed emphasis on the potential for telehealth to make healthcare more accessible and more affordable in the long-run.
The practice of telehealth has been around for since the 1920s, when it was imagined that the television could be used, one day in the future, for patients and doctors to connect. Now the practice of telehealth is a very real practice that encompasses anything from live video connection to the asynchronous sharing of health information between providers and patients.
To date, around 8 out of 10 consumers are still unsure of how to access telehealth services, largely because many providers are unable or unsure how to finance these services. Fortunately, the healthcare system is starting to catch up and introduce reimbursement models for varied telehealth models—allowing providers to extend their reach beyond the traditional appointment and better engage their patients.
Changes to Traditional Medicare
Recently, the country's largest health insurer released some changes to how it pays participating providers for certain telehealth services. Late last year CMS issued the 2019 Physician Fee Schedule and Quality Payment Program, its annual updates to how Medicare pays providers. In it they included several new codes that allow providers to bill for certain remote services.
Assessing photos or videos and virtual check-ins
CMS introduced two new HCPCS codes that allow providers to bill Medicare for working with established patients. The first, HCPCS G2010, consists of a patient sending their provider a video or image via some sort of secure connection (think: Luma Health's secure chat messaging). The provider must follow-up with the patient, post-assessment, in the form of a 5-10 minute medical discussion. The second, HCPCS G2012, consists of a patient and provider electronically communicating about a particular health issue or concern in order to assess whether that patient requires an in-person visit.
As with other Medicare Part B services, patients will be required to participate in some level of cost-sharing, so it's critical that providers gain verbal or written consent from the patient before billing for these services. CMS also requires that these services not take place too close to an actual visit (specifically, a provider cannot bill for these services during, within seven days after, or 24 hours before an in-person visit).
Both of these codes are intended to supplement traditional visits, not replace them. Though they have not been around long enough to be truly tried and tested by Medicare providers, the ability to bill for patient-provider interactions beyond the traditional visit could open up broad possibilities for providers to keep patients engaged throughout the care journey, not just during the traditionally billable visit time slot. Consider automating communications to go out to your patients a little over a week after a visit to check-in on their progress. That level of attention would not only strengthen the patient-provider relationship, it would help alert the care team to new or worsening symptoms and allow you
Remote monitoring
CMS also introduced new CPT codes that allow Medicare providers to bill for remote physiological monitoring. Patients are generating massive amounts of clinical data on their own, on an nearly ongoing basis. Respiratory rate, blood pressure, weight, ECG, and other biometric data are easier than ever to collect at home, away from the clinic walls. Technology that enables providers to track their patients' data, relevant to their conditions, can help providers make more informed, personalized treatment recommendations.
These new CPT codes (99453, 99454, and 99457) allow for providers to bill the set-up and patient education of remote monitoring technology, the monitoring itself, and the follow-up with the patient. Members of the care team ranging from medical assistants to physicians and nurse practitioners can perform the billable activities. As for the technologies patients and providers can use for this monitoring and the specific data that can be monitored, CMS has yet to specify. Upcoming guidance may be forthcoming.
CMS's recent changes to the traditional Medicare program are a significant step forward for healthcare transformation because they signal a willingness from the country's larger insurer to understand that care happens beyond the four walls and begin aligning payment practices with best practices in patient engagement and care delivery. The best way to push this new paradigm forward and push payment support for patient engagement practices forward is to identify the practices that work for your organization, your patients, and your providers. To schedule a free patient engagement consultation, request a demo at www.lumahealth.io.