How Should Traditional Providers Deal with the Threat of Retail Clinics?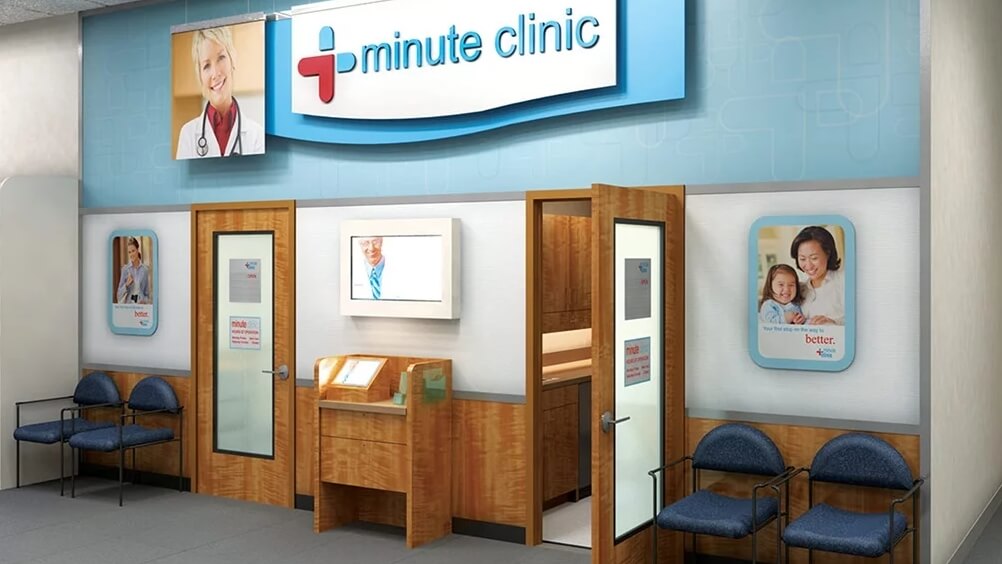 Primary care has never had it tougher. From 2012 to 2016, primary care office visits have dropped 18%.
The volume slump could be chalked up to a number of factors. High-deductible health plans have made patients hold off on seeking care; younger patients prefer telemedicine — or even email — for non-urgent health issues; and many patients skip the doctor's office altogether and consult online resources to direct their care.
But the biggest cause, by far, of primary care's decline? You may already know: it's the rise of retail clinics.
The success of this relatively young business model has been astonishing. Over the last 14 years, these clinics have seen a 500% growth. And they show no signs of slowing down.
Why has this rise been so bad for primary care physicians (PCPs)? And how should primary care clinics respond?
The Expanding Threat
Since their inception, retail clinics have been chipping away at the traditional PCP market share.
Mostly, that's because they're convenient. They have very flexible hours, and 30% of the US population lives within a ten-minute drive of one. Retail clinics also tend to be cheaper. A routine visit to a Walmart clinic will only set a patient back about $59. These two factors have driven the massive surge in retail clinic expansion.
In the past, PCPs could take comfort in retail clinics' slim lists of offerings. They mostly offered basic check-ups, vaccinations, and travel immunizations. This meant patients would always need traditional clinics for more complicated health problems.
But that's starting to change. Retail clinics have expanded what they can do. 50% of retail clinic visits, in fact, now stem from the management of complex chronic conditions.
And with the mergers of retail giants and healthcare firms, like CVS / Aetna, or the rumored Humana / Walmart, the clinics' capabilities will only grow.
What Primary Care Physicians Should Do
PCPs are undoubtedly feeling the competitive pressure. But it's tough to find the right strategy to cope with the retail clinic threat. Cutting prices is almost certainly not an option. Clinics don't enjoy wide enough margins to offer any deep discounts.
Two guidelines, however, will help traditional clinics attract and retain more patients.
1. Borrow ideas from retail clinics to improve service.
Since convenience is a major driver or retail clinic success, PCPs should strive to bring more convenience to what they offer. This means tackling three patient concerns:
Wait times
Inflexible hours
Easy appointment setting
When patients choose retail clinics, more than half of them cite at least one of these issues. Wait times are particularly egregious. They make patient satisfaction plummet, and 30% of patients even report leaving a doctor's office if they have to wait too long.
Clinics should take steps to decrease wait times, expand hours, and modernize their appointment-setting process. Patients will thank them for it.
2. Give patients something that retail clinics can't offer.
Retail clinics' strengths come from their size. Economies of scale allow them to offer service cheaply and quickly. Many patients love that. But these facilities have weaknesses, too. The cracks in the retail clinic business model give PCPs two important opportunities to differentiate themselves:
Better care continuity
Retail clinics have a fragmented record-keeping process. Often, patient data is siloed away from mainstream health providers, which can raise significant barriers if a patient faces a health crisis.
PCPs can offer an alternative by becoming patient-centered medical homes. They should ensure that they efficiently collect and organize patient information, so that they come to a holistic view of the patient's health. This will help stave off the hiccups and confusion that arise from fragmented records.
More personal care
Healthcare is deeply personal. Patients want to feel like they have a relationship with their providers. And, fortunately for PCPs, this level of personalization is near-impossible in a retail clinic.
Traditional providers should seize the chance to get to know their patients. Time spent building rapport and learning about patients' lives is an investment in a clinic's most crucial competitive advantage.
And if clinics can also expand the ways that they talk with patients, so much the better. That's one more way that traditional practitioners can rise above what retail clinics offer.