How Patient Engagement Boosts Population Health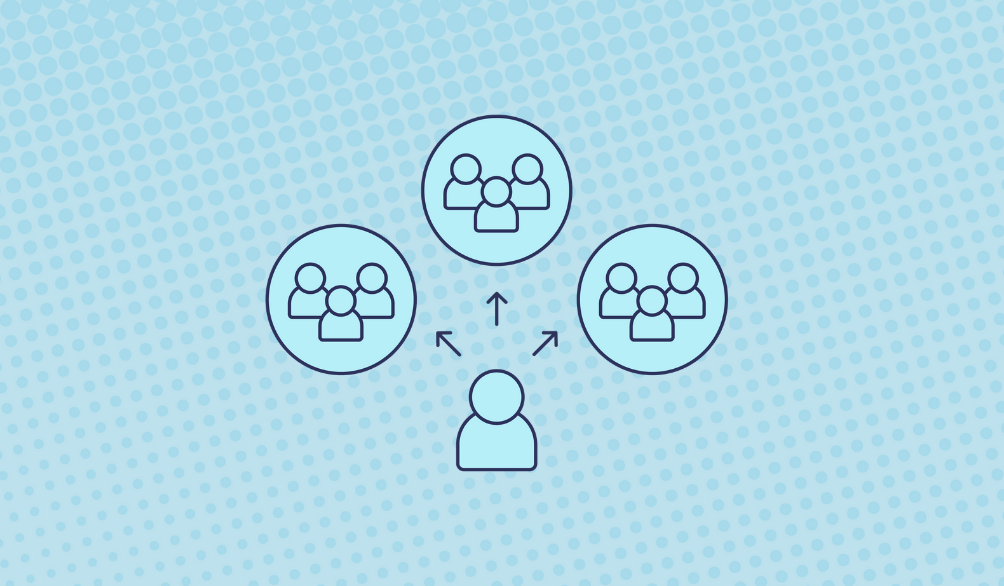 87 percent of healthcare leaders are in agreement: improving their ability to boost population health is a top priority. But are they doing enough to make improved population health a reality? Today, as the healthcare system changes at a rapid rate and patients face new obstacles to care, it can be difficult to meet outlined population health goals.

We know that today's providers are committed to delivering exceptional healthcare to every single one of their patients. However, to boost care quality and achieve population health goals, they must strengthen the bridge between you and your patients. A modernized, advanced patient engagement platform enables healthcare providers to:
Provide Health Education Across the Continuum of Care
Healthcare providers have a unique responsibility to their patients. Nurses, doctors, and pharmacists are the three most trusted professions in America — that trust is the bedrock of healthcare. As a patient's source of truth for all things healthcare, it's essential to ensure each patient is always receiving accurate information. In other words: it's providers' job to foster health literacy among your patients and deliver them the facts they need to thrive. Let's clear up exactly what "health literacy" means, and what it entails for you.

Health literacy is defined as the ability to understand and use healthcare information to make appropriate care decisions and manage one's health. Take, for example, chronic disease self-management: diabetic patients must be health-literate to self-administer their medication and monitor their blood glucose levels. However, it's been estimated that one-third of U.S. adults — about 80 million people — have limited health literacy. More than 75 percent of patient education materials, like discharge instructions and informed consent documents, are written at a high school or college reading level, but the average U.S. adult reads at an eighth-grade level. This lack of accessible, clear information is creating serious gaps in care. To close these gaps, providers need to ensure they are delivering patients accurate information that is easy to comprehend. The best way to do that? Text messaging.

To equip patients with the tools they need to be health-literate, a mobile-first approach is key for communicating effectively and reaching each patient. With zero apps to download or logins to remember, SMS messaging is easily the most accessible form of engaging patients. The complete lack of a learning curve makes text messaging the most simple and streamlined way to communicate — and it also produces measurable results. One study found that weekly health education texts helped demonstrably improve health literacy rates among patients.

Text messaging is a valuable tool that can be leveraged to ensure continued health education. Straightforward, easily-digestible content empowers patients to take control of their health. Improving population health is a goal that can't be accomplished alone: patients and providers must work in tandem to make decisions that will ultimately boost health outcomes.

Fill Preventive Care Gaps
Many patients in need of care aren't getting it, often due to difficulties accessing care or scheduling appointments that fit into their busy lives. Think of a 60-year-old patient who's never had a colonoscopy, or a middle-aged woman who hasn't yet been in for a mammogram: these patients need to get to care as quickly as possible. To do so, it's imperative that patients have access to convenient, online scheduling that can accommodate their lifestyle and unique care needs.

It's essential that patient communications result in a scheduled appointment as quickly as possible — that's where an advanced online self-scheduler comes in. A sophisticated online scheduling wizard shows patients real-time provider availability 24/7 and allows them to make an appointment on their smartphone or laptop. This self-service approach is simple and convenient for patients, while ensuring they get scheduled to see the right provider as soon as possible. It's what patients deserve, and it's what they're increasingly demanding. A survey from IntuitHealth revealed 81 percent of patients would schedule appointments online if they could, while 40 percent of all patients would consider switching providers to have the option for online scheduling available to them. Patients shouldn't need to call to schedule appointments — often, being forced to call can pose a huge barrier to care, as many patients with demanding jobs aren't able to make contact with their provider's office during regular operating hours. For the modern patient, flexibility is everything.

Plus, patient outreach doesn't just encompass targeting patients within an organization. To fully meet your population health goals, engaging patients outside of the organization through targeted outreach is key. By directing outreach to specific groups and staying connected with patients throughout their care journey, providers can drive performance on common performance metrics including blood pressure control, childhood immunization status, and medication adherence. It's time for providers to use the technology at their disposal to close gaps in care.

Thrive Under Value-Based Care
In the U.S., value-based care systems have never been more ubiquitous. Today, 47 percent of payer-provider business is tied to value-based care, marking a significant increase from the past — in 2015, just 30 percent of business was under pay-for-performance arrangements. In fact, 9 out of 10 payers believe value-based care models will only continue to proliferate. It's time to adapt to this new iteration of healthcare reimbursement.

Of these value-based care systems, one of the most significant is the Merit-based Incentive Payment System (MIPS), which was established in 2015. Performing highly on the MIPS performance measures requires adopting new, modern forms of patient engagement. For example, tailored care messaging works to improve Quality Outcomes, while enabling patients to access their clinical information online is a form of Practice Improvement, both of which are important MIPS measures. For example, one highly-weighted MIPS measure is called "Engaging Patients and Families to Guide Improvement in the System of Care." According to the CMS, this measure can be achieved by "leveraging digital tools for ongoing guidance," and patient engagement platforms are specifically cited as one powerful way to help patients stay up-to-date on their health and facilitate transparent patient-provider communications. The implications are clear: by taking full advantage of technology, providers can maximize reimbursement under MACRA/MIPS.

Plus, it's imperative to ensure that MIPS performance measures are being reported accurately, while minimizing the amount of time practices are spending on these processes. One HealthAffairs study has estimated that U.S. physician practices spend an annual average of 785 hours per physician on reporting measures, detracting from their chief mission of providing patients with top-quality, accessible care. Tackling MACRA/MIPS shouldn't be a task providers have to do alone — an advanced patient engagement platform can handle reporting and free up staff to focus on what matters most. Ultimately, adopting new technologies that boost patient health and practice efficiency will support population health goals and help providers smoothly navigate the MACRA/MIPS waters.

To measurably boost patient outcomes and performance under pay-for-performance models, there are a few key population health measures that health systems need to stay on top of, like reducing preventable readmissions and ensuring that providers are carving out time for meaningful care. Not only will achieving these goals improve care outcomes across the board, health organizations can lower costs in the process by optimizing schedules and provider capacity — a true win-win situation.

Open Your Digital Front Door
As healthcare becomes increasingly consumer-driven, it's never been more important to listen to patients. In a recent survey of more than 200,000 healthcare consumers, the majority cited "convenience and access to care" as the most important factor in choosing a provider, even more so than "quality of care." Patients are calling for modernized, easy access to care — it's time to keep up.

Recently, major retail players such as CVS, Walgreens, and Walmart have been entering the healthcare landscape and opening clinics within their stores, increasing market competition and putting pressure on traditional providers to up-level their patient engagement efforts. The increased convenience and flexibility these retailers provide often make the difference when patients are selecting a clinic. These shifts in the market underscore the need for traditional providers to stay ahead of the curve within a changing industry. 

To reach their population health management goals, providers need a powerful patient engagement partner that can help you develop the necessary infrastructure. Luma Health helps health systems automate outreach to attributed patients, leverage HIPAA-compliant, two-way messaging to keep patients on the path to health, and ultimately get patients to care quicker. Check out https://www.lumahealth.io/platform/ to learn more.