Three ways online scheduling can transform healthcare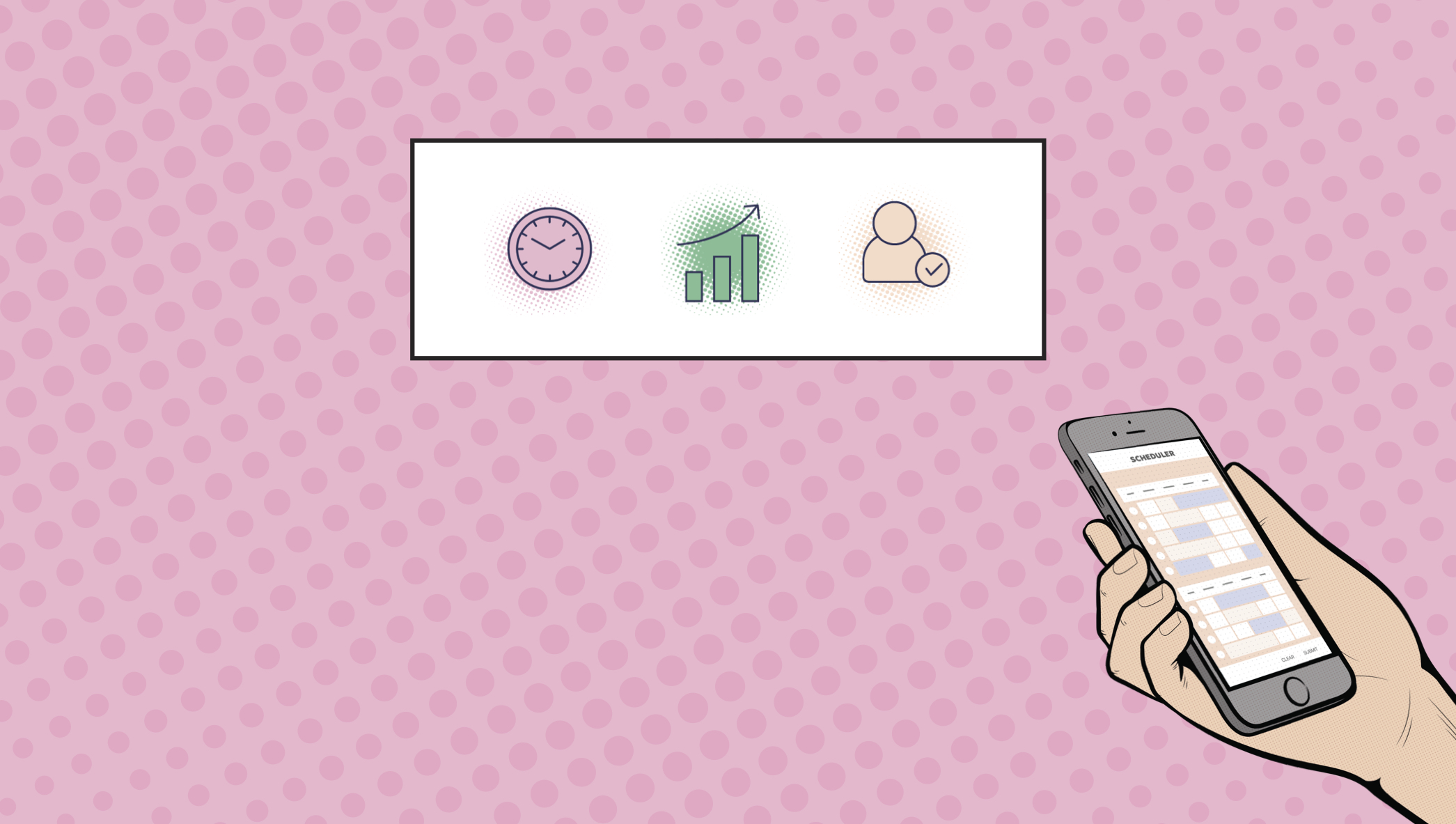 Earlier this week we announced the launch of our new product, Patient Scheduling+. It's the best way for clinics and systems to get patients to the right appointment, with the right provider, with 24/7 convenience.
There's a reason why we invested in creating a super-charged scheduling product for our customers, and it's not just because online medical scheduling is predicted to provide a $3.2 billion dollar value to healthcare providers.

Online scheduling that works to complement your unique scheduling workflows and reduce scheduling errors is one of the best ways you can invest in the patient engagement trifecta – increased staff efficiency, reduced no-shows, and better patient satisfaction. Here's how Patient Scheduling+ can help you save valuable staff time, fill your provider schedules, and result in healthier and happier patients.

Re-invest staff time
A typical scheduling call in healthcare takes 8.1 minutes. More than eight minutes! When you do the math, that means clinics and health systems are spending 93 business days a year – on average – per full-time provider just on scheduling patients for care.

First of all, this is a terrible experience for patients. No one wants to spend close to ten minutes just to make an appointment to see their doctor. But it's also an incredibly inefficient process for clinic and system staff. Time spent scheduling patients on the phone could be put to better use providing a high-quality, in-office care experience, coordinating care, and reaching out to the most high-risk patients for an extra touch.

The results showed huge patient uptake. In just thirty days, one of our dermatology customers filled nearly 60% of their new appointments through their Luma Health online scheduler. The majority of new patients were looking for the convenience of scheduling online, and the result was incredible time savings for the practice's staff.

Studies have shown that providers who offer online scheduling can reduce their call volume by 24 percent. You can reduce your call volume and even scale your business and book more appointments without increasing the amount of time staff spend by the phone. Patients can book 24/7, whenever it's most convenient for them, without the assistance of a staff member. Fewer incoming phone calls, less time spent on the phone, and fewer scheduling errors that need to be corrected later – all of this is why we created Patient Scheduling+.
Fill your schedules
Offering online scheduling can go beyond saving staff time and reducing phone volume – it can actually improve patient engagement. Results from online scheduling have shown that patients who are empowered to make their own appointments are more likely to show up.

One multi-specialty group in New England experienced a 42 percent reduction in no-shows after they implemented an online scheduling system. Other studies comparing online booking and traditional, phone-based booking in medical care settings found no-show rates by patients booking online were 6 to 7 percentage points lower than for patients who booked via phone.

Online booking is not only easier for both staff and patients. It also gives patients full visibility into provider availability and control over their own schedules, thus making them more likely to attend their appointment. Real-time, two-way EHR integration makes this kind of visibility possible, making online scheduling a breeze for both patients and staff.
Elevate the health and happiness of your patients
Patients who are more likely to attend their appointments are more likely to achieve their unique health goals and improve their clinical outcomes. That's why giving them the flexibility to book their own appointments in a way that works for your organization is so critical to our last and most important objective – healthier and happier patients.

The last and perhaps most important way online scheduling can transform your clinic and system is by taking patient convenience to a whole new level. Eight out of ten patients want to be able to schedule and reschedule their medical appointments online.

Patients don't just prefer online scheduling, they're demanding it. Over a third of consumers actually make their decisions among competing services based on the ability to schedule online. That means it's not just about the five-star reviews a practice has online, it's about the ability to click to schedule an appointment on-demand.

Perhaps most importantly for patients, online scheduling means we don't have to find 8.1 minutes in our work day to call to make a medical appointment. Being able to make an appointment when you're taking the train to work, or watching Netflix, or after you've put the kids to bed can make all the difference between a simple and positive patient experience and a difficult and challenging one.
Patient Scheduling+ is taking online booking to a whole new level. It's more than a simple appointment request form or a clunky, unresponsive web scheduling portal. We built Patient Scheduling+ to be easy-to-use, always accurate, and flexible enough to meet the unique needs of each individual clinic or system. Request a demo below to learn more about how Patient Scheduling+ can transform your clinic or system.