Google and Facebook's Entrances Into Digital Health: Healthcare Hot Takes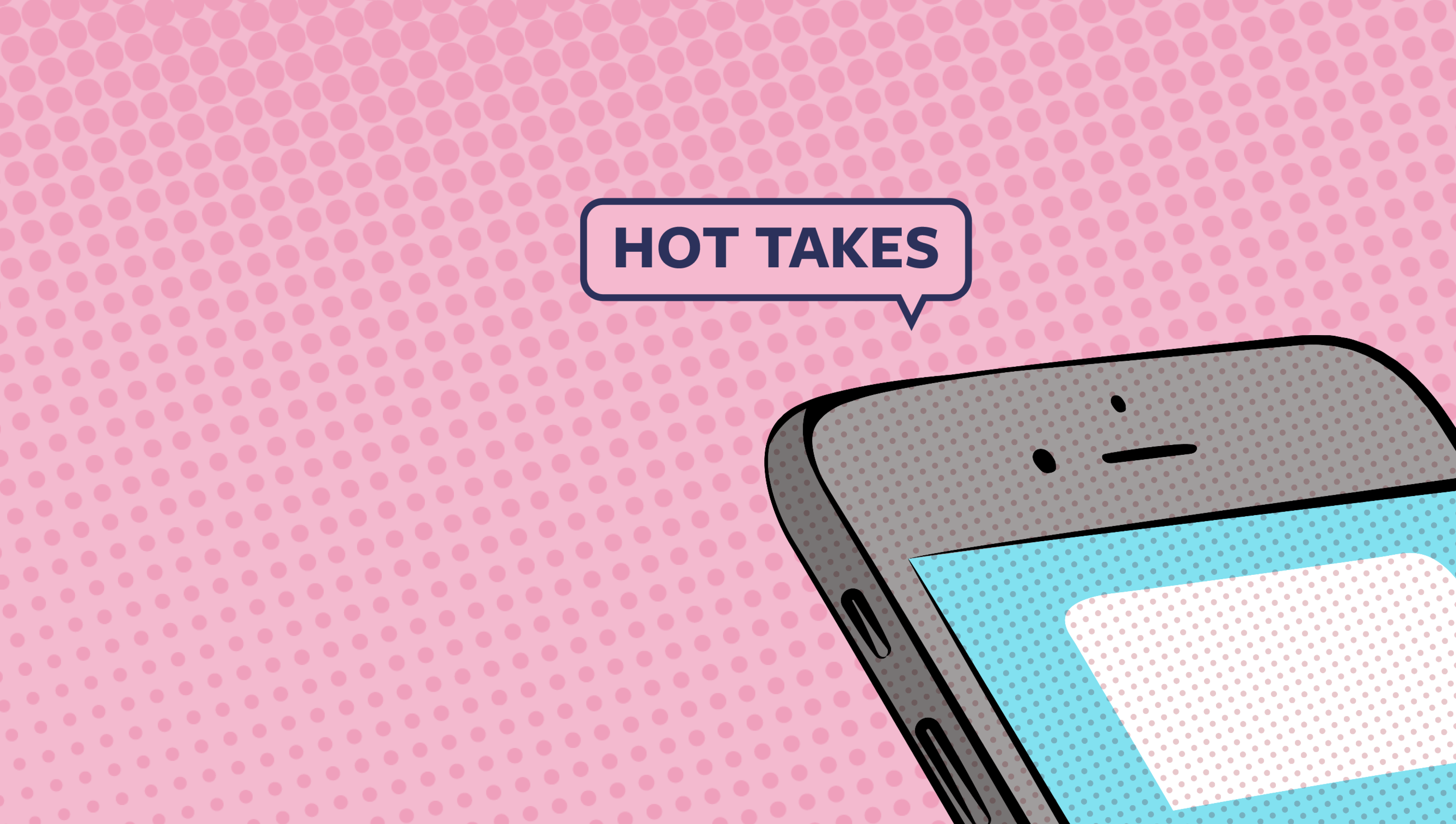 Healthcare Hot Takes is Luma Health's monthly rundown of healthcare innovations happening right now. Check out what the industry is thinking, reading, doing.
STORY #1: Facebook is now offering preventive health information and advice to members.

Facebook has announced the launch of a new feature that provides preventive health information, reminders, and suggested actions based on a user's age and gender. Users can search for a doctor and clinic near them, and manage their visit by setting reminders and marking completed appointments as done.

The hope is that the new feature will help promote better preventive medicine such as flu shots, cancer screenings, and heart tests by reminding patients to see their doctor more regularly. By integrating the health feature into its existing social media platform, the tech giant is banking on steady adoption and usage.

Of course, the primary concern with all things Facebook is privacy. Many pundits believe that the company already has too much information on its more than 2 billion total users, but Facebook has assured skeptics that this health tool won't require any more information than age and gender from its users. The company has vowed to implement strict privacy safeguards so that users feel comfortable providing additional data when scheduling checkups, logging test results, or using the Facebook map to find a nearby clinic or doctor. Dr. Freddy Abnousi, head of healthcare research at Facebook, has also assured that none of the information collected will be used in targeted advertising.

The new feature rolled out on Monday, November 3rd and can be accessed from one's News Feed. Facebook has partnered with organizations like the American Cancer Society, the American Heart Association, the American College of Cardiology, and the Centers for Disease Control and Prevention to provide the health content.

Luma's Hot Take: This is Facebook's first real major announcement in the healthcare world outside of Mark Zuckerberg's Chan Zuckerberg Initiative. Whereas Amazon, Microsoft, and Google (see below) have recently been making significant public investments, partnerships, and announcements in the healthcare sector, Facebook was content to operate relatively out of the limelight.
However, this new tool is sure to make a splash and we hope it's a positive one! Incorporating education and reminders into preventive health, all on the Facebook platform that everyone uses daily, is sure to drive up preventive care visits. We'll be sure to keep an eye on the data as it's made available.
STORY #2: Google is buying Fitbit for $2.1 billion.

On Friday, Google came to terms in acquiring wearables company Fitbit for $2.1B. This is a huge push by Google into the world of healthcare and specifically, the burgeoning world of wearable devices. With the Apple Watch and now Apple Personal Health Records taking off in the mainstream, Google is making sure that they aren't left behind. The wearables market is expected to grow to $52 billion next year, a nearly 30% increase. Google has had its share of expensive smart wearable technology failures, most notably the Google Glass, and so they're likely hoping to buck that trend with the acquisition of the incredibly popular Fitbit.

With Fitbit, Google will be able to better capture consumer health and wellness data. Then, they can use that data in collaboration with its massive investment into AI, the Life Sciences (e.g., Verily), and more to build a better-connected health ecosystem.

The concern, again, is that users may not trust Google as easily as they trusted Fitbit with their personal health and fitness data. This could lead users to delete data or not share data as frequently as they would have. To that effect, Google has promised to "never sell personal information to anyone," and specifically, that they would not use any of this information to target their ads.

Luma's Hot Take: This is a truly exciting acquisition as it brings two everyday household names into a healthcare partnership! As wearables become more prevalent in our day to day lives, health data is readily being stored on these smart devices. With Fitbit's strong market share and Google's vast resources, many consumers will now be able to do more with their existing devices. As long as Google is careful with health data privacy, this deal has the potential to massively shape the way we see personal healthcare going forward.
STORY #3: HHS has proposed changes to Stark law rules in order to protect value-based payments and coordinated care.

This past month, CMS and the U.S. Department of Health and Human Services (HHS) Office of the Inspector General proposed two new anti-kickback rules that would protect value-based payments and incentives for coordinated care. Both agencies stated that "…the kickback protections 'unnecessarily limit' coordinated care, and the changes are meant to root out fraud rather than inhibit data-sharing among providers that would facilitate better patient care."

Under these "safe harbors," local hospitals, care centers, specialists, primary care providers, and more can share patient information and collaborate on care without fear of data-sharing. In addition, hospitals are protected to incentivize physicians based on CMS-sponsored value-based care models which are tied to quality, outcomes, and efficiency. These proposed rules also support initiatives around patient engagement, telehealth, home health, and medication/medical device support.

"In certain circumstances, physicians are prohibited from employing care coordination strategies on behalf of our patients. Instead, patients, in addition to dealing with the physical and emotional aspects of a disease or condition, often find themselves having to coordinate their own care in a fragmented and siloed system." – Dr. Patrice Harris, President of the AMA.

Luma's Hot Take: As huge proponents of patient engagement, we are thrilled to see CMS and HHS fight for care coordination! As the AMA notes, this is the first step in modernizing anti-kickback laws in healthcare, which should lead to a more widespread adoption of value-based payment and incentive systems for providers. Ultimately, these laws aim to protect care models that emphasize quality of outcomes, efficiency of care, and minimization of cost.