Get Our New MIPS Cheat Sheet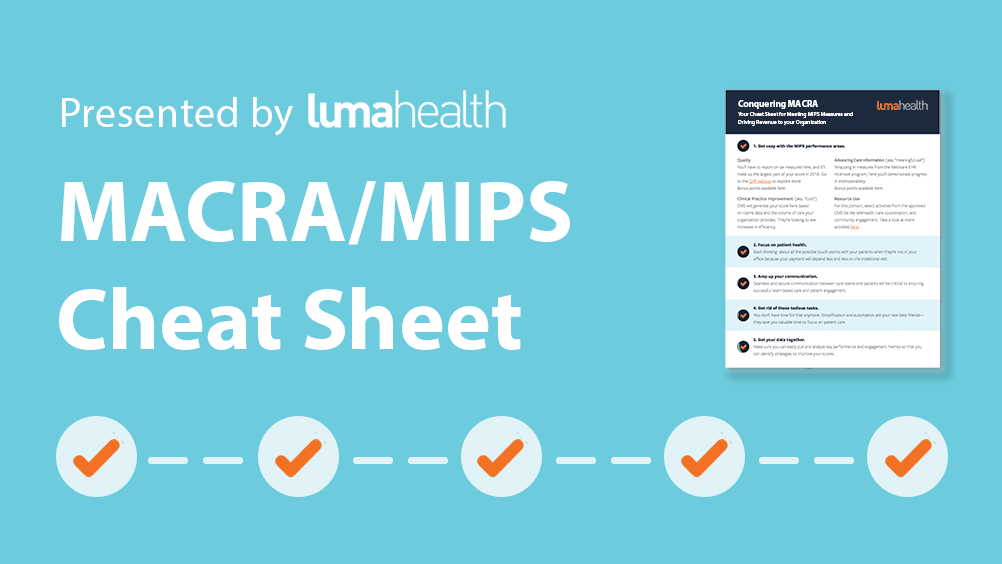 Did you know 34% of health care payment in this country is tied to value? Providers are increasingly being held accountable for the value of care they're providing—from the specific health outcomes they're generating for their patients, to the processes and cost-savings efficiencies they're implementing.
When Congress passed the Medicare Access and CHIP Reauthorization Act (MACRA) back in 2015, they made a giant push toward value-based payment in the country. Now, clinicians and healthcare organizations across the country are preparing for increasing payment adjustments, which, under the Merit-based Incentive Program (MIPS), will begin in 2019.
Make sure you're prepared for success under MACRA, MIPS, and other value-based programs. Download our MIPS cheat sheet, and learn how you can leverage technology to improve patient care effectively and efficiently.