Eight Quotes from Luma Health Customers Who Are Transforming Patient Engagement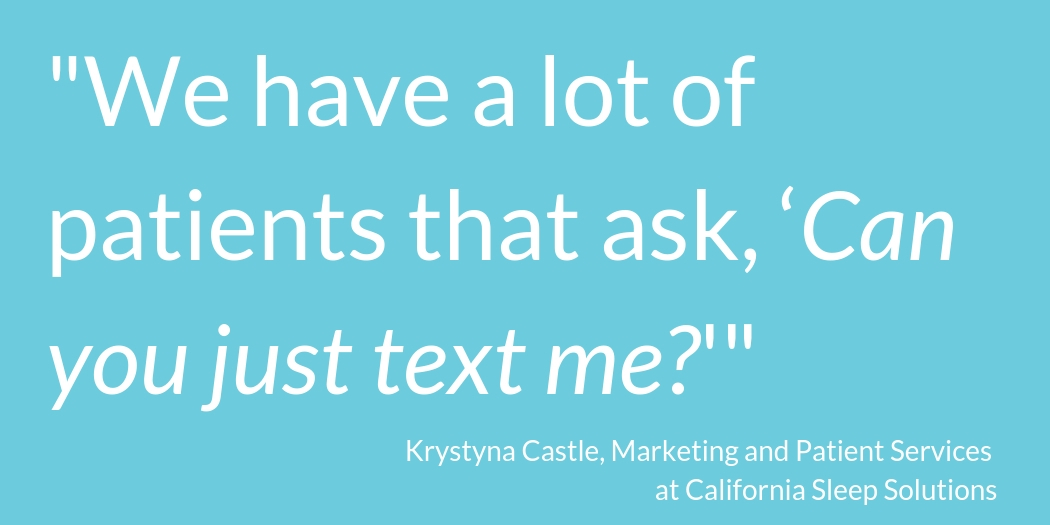 Every month we interviewed a customer to see how they were using Luma Health and driving better outcomes for their patients, their staff, and their business. We got a lot of good information about how patients were excited to use text messages to schedule and reschedule appointments, how easy staff found the Luma Health interface, and how our product was helping customers meet their goals in value-based care. Here are eight quotes from 2018 Customer Spotlights that speak to how our customers are finding success using Luma Health.
1. On easily communicating with patients…
"Just recently, we had an ice storm in Louisiana—which, is not a very common occurrence for us. Thanks to Luma Health, we were able to send out a broadcast message to all our patients. It was a huge help because we couldn't make it to the office, check our schedule and see what was planned for the day. It was wonderful to be able to call Luma Health and have someone walk me through the process of crafting and sending a broadcast message. It took away a whole lot of stress that I would have had on that day."
Heather Tielbur, Surgery Manager at Benson Dermatology
2. On text-first communications…
"I have overheard multiple patients say how much they love text messages!"
Becky, Clinic Administrator at The Dermatology Clinic
3. On automated outreach…
"Previously we would make several attempts to contact the patients, and if we never got any response we would send off a letter telling them that we would be cancelling their order…With the text responses, we're getting a lot more patients responding back to that text."
Robert Koenigsberg, Founder of SleepQuest
4. On the value of patient feedback…
"Often, we'll get really in-depth text messages and feedback from a patient. Luma has really allowed our patients to express themselves. We've gotten so much positive feedback….even if a patient has a complaint, it stops at my office. I'm able to identify, investigate and remedy an issue for a patient quickly—well before it ends up on social media. Patients have a forum to reach me directly. Luma Health allows me to better communicate with them."
Barbara, Office Manager at Asthma & Allergy Physicians of Rhode Island
5. On driving happy patients to leave online reviews…
"Our score started at 2.1 on Google, and last I checked it was 4.2! We have had patients that mentioned that they chose our practice based off of our Google rating."
Kim, Front Office Schedule Manager at GI Specialists of Georgia
6. On getting patients care when they need it…
"We utilize the waitlist a lot because patients meet deductibles and they're ready to get things done more at the end of the year…so what we found helpful is that we can add them to the waitlist because life happens and people's schedules change, and those available appointments come up."
Rachel, Chief Operating Officer at The Insomnia and Sleep Institute of Arizona
7. On meeting those value-based care goals…
"Luma has helped us save time and money in the end. It's given us an avenue to meet our practice improvement measures with MIPS. We engage patients better, receive constructive feedback, and, in the end, get a lot of positive reinforcement."
Jennifer, Administrator at Pulmonary & Sleep Associates of Alabama
8. On a top-notch customer success experience…
"I always have a really quick response when I email Luma Health… and I always get the nicest rep helping me. It's been a positive experience!"
Krystyna Castle, Marketing and Patient Services at California Sleep Solutions
We're so grateful to all our customers for the amazing work they're doing across the country. Everyday our customers are making it easier to get patients they care they need quicker and improving patient engagement in that care. 2018 has been a blast, and we're looking forward to new milestones in the new year ahead!