COVID-19 Screening Surveys Are Part of the New Normal for Healthcare Clinics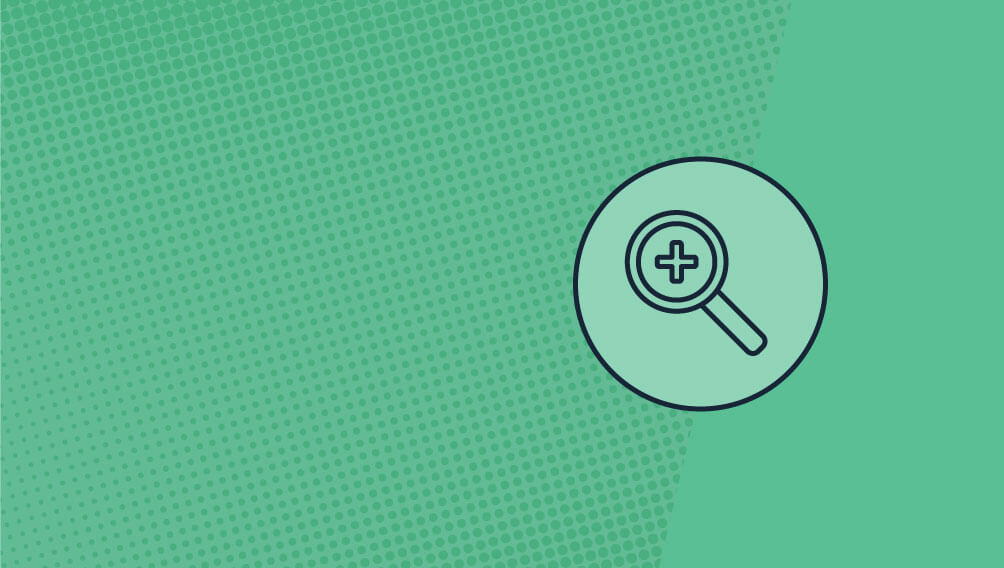 Across the U.S., stay-at-home orders are being lifted, meaning more patients are able and ready to resume use of routine and elective healthcare. Of course, even though restrictions have expired, COVID-related risks have not disappeared.
As healthcare clinics adopt new operational processes designed to maximize safety and minimize threats, one addition that should be prioritized is the use of patient self-screening surveys.
Implementing self-screening surveys enables clinics to evaluate the risk of virus spread by patients coming into the office for appointments. Screening surveys can also help ensure patients receive the appropriate care based on their health status and needs.
Putting self-screening surveys — which can easily be automated — into practice is simple. Keep reading to see how to begin utilizing these surveys and why they are so beneficial to your practice.
Self-Screening Surveys: What, Why and How
What are self-screening surveys?
They're exactly what they sound like: surveys to capture information that can be used to make decisions about patient care. Surveys that screen for COVID-19 may ask patients if they:
• Have a fever, a cough, or are experiencing difficulty breathing • Have been in contact with anyone who has been confirmed to have COVID-19 • Have traveled to an area with a known COVID-19 outbreak • Have any chronic health conditions • Have a compromised immune system • Are 60 or older
Why use surveys to screen patients?
When patients answer simple screening questions, it helps identify COVID-19 exposure risks so you can protect the safety of your patients and staff. Survey insights allow you to determine whether a patient with a scheduled appointment should be seen in your office, via a telehealth virtual visit, or if they need emergency medical care.
Manually calling patients to ask screening questions prior to appointments is time consuming and next to impossible for most clinics. Automated surveys require virtually no effort from staff, and Luma Health's solution supports messaging in 20+ languages, so you can conveniently screen all of your patients.
How do I use self-screening surveys?
You can automatically send surveys via text message to patients ahead of their scheduled appointments. The process is similar to sending automated appointment reminders. In fact, surveys can be tied into appointment reminder communications.
Prior to scheduled appointments, patients automatically receive a message that reminds them about the date, time, and location of their appointment. The message prompts patients to verify whether they will be at their appointment. Rescheduling options are available for those who are unable to keep their scheduled time. Patients who confirm appointments are prompted to complete a screening survey. Based on each patients' responses to survey questions, they could receive instructions to:
1. Call 911 to seek emergency care. In this case, a patient would receive a message similar to this:
SAMPLE MESSAGE "Call 9-1-1 immediately. If you have a mask available, please put it on before emergency responders arrive."
2. Keep their appointment time and date, but convert the appointment to a telehealth virtual visit. In this case, a message might look like this:
SAMPLE MESSAGE "Thank you for your response. You appear to be at a high risk of being exposed to COVID-19 (coronavirus). At this time, we request that you do not come into our clinic. Instead, please contact us to discuss next steps for your care. You can call us at (415) 741–3377 or begin a chat using this link: (insert link)."
3. Visit their healthcare clinic as planned, and follow directions for a zero-contact check-in. The message in this case could be similar to this
SAMPLE MESSAGE "Thank you for responding. You are at a low risk of being exposed to COVID-19 (coronavirus) and we look forward to seeing you in our clinic tomorrow. When you arrive, please stay in your car and call us at (415) 741–3377 for check-in instructions. We have implemented a zero-contact procedure to minimize exposure risks. If your health status changes before your appointment, please call us at the number above."
Here's a closer look at how the process works with Luma Health's self-screening surveys:
You can also make COVID-19 screening surveys available on your website for patients who want to get tested or schedule an appointment for care that is unrelated to COVID-19. And you can even utilize surveys to screen your employees so that you are better able to understand and mitigate the risk of COVID-19 spreading among your staff.
While COVID-19 is currently a top concern for every healthcare organization, it is worth mentioning that surveys can be used for more than just screening patients for COVID-19. You can use surveys to ask any questions that are applicable to your patient populations. For example, you may want to monitor patients with chronic health conditions by routinely sending surveys that ask about symptoms. Or survey patients to determine if they are adhering to medications. Or whether they are likely to readmit to the hospital. There are many possible use cases for surveys. We'll be discussing additional uses for surveys here on our blog in the future, so stay tuned.
In the meantime, if you want to know more about Luma Health's patient engagement solution and our automated surveys, contact us.
Take care, and stay healthy.