COVID-19 is changing many aspects of healthcare delivery, including the ways in which clinics approach patient communications. Not surprisingly, healthcare teams are communicating much more frequently with patients than they were prior to the spread of COVID-19 in the United States.
Between January 1 and April 5, 2020, 1.56 million messages were broadcast to patients via the Luma Health Total Patient Engagement Platform™. During that time, the volume of messages sent by providers increased 37 times over. For more stats on how COVID-19 is impacting healthcare providers, download our report.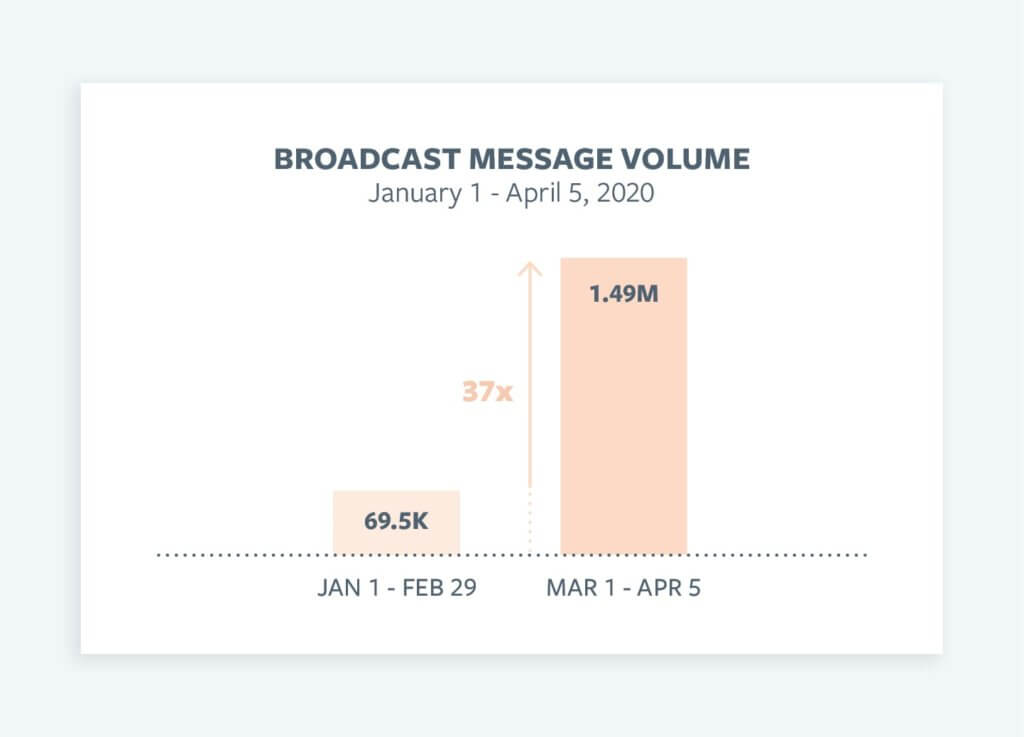 In response to the COVID-19 crisis, healthcare systems and clinics are sending patients messages to educate them about what precautions to take to stay healthy and safe, update them about clinic policies and screening procedures, introduce new telehealth services, and share other information that impacts access to care.
Public health directives vary by state—and sometimes by city and county. Therefore, it is critical to send messages to patients based on what is currently happening in your community.
Find out what stage of COVID-19 your state is in currently.
Communities are experiencing peak levels of infection at different times — meaning clinics in one state may need to communicate about precautionary measures while another state is alerting patients about care disruptions. To deliver relevant messages across large patient populations, clinics and health systems are turning to solutions that automate the delivery of text messages, emails, and voice calls. For a look at the types of messages, you should plan to communicate at each stage of the COVID-19 response, check out this infographic the Luma Health team put together: Five-Stage Framework for Healthcare Managing the COVID-19 Pandemic.
As we look to the future, it is clear that there is a long road to recovery ahead, and that ongoing communication with patients will continue to be essential. To learn more about how COVID-19 is impacting not only patient-provider communications but also innovation and care delivery, here is a data report our team created based on findings from more than 5.7 million patient data interactions on the Luma Health Total Patient Engagement Platform™: Covid-19 Ushers in Patient-First Care Model.