Catching Up with Chesapeake & Washington Heart Care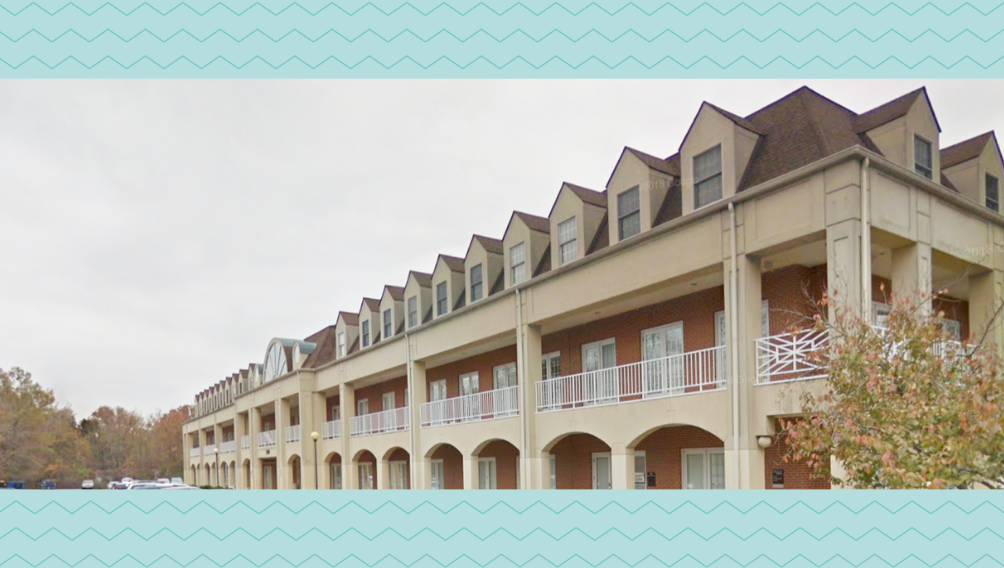 This month's Customer Spotlight is on Chesapeake & Washington Heart Care, a cardiology practice with three locations across the Maryland area! We talked to Taylor Emerson, the scheduling coordinator at Chesapeake & Washington, to learn more about how Luma Health has helped her practice grow, thrive, and improve patient outcomes. Read on for some of our key takeaways.
NO MORE NO-SHOWS!
The primary problem that Chesapeake & Washington needed to solve was their high high no-show rate — coupled with a shortage of administrative staff, the practice was struggling to keep up with patients. Staff would have to manually call patients with upcoming appointments, work to confirm each individual patient one-by-one. Plus, every time a patient was unable to make it, they reached out to try to reschedule. At the same time, they were getting full voicemail boxes, wrong numbers left and right and deal with inaccurate patient phone numbers. It was time to modernize.
Luma Health helped Chesapeake & Washington adapt their systems to offer patients the convenience of automated text messages, which had the added benefit of saving administrative staff time. Taylor explains that patient response rates went way up, because patients were far more likely to see and respond to a text than to an unknown number leaving a voicemail. (In fact, with new technology updates, some patients won't even receive calls from their doctor office: read more about how to combat that here.)
Plus, as a practice in the DMV area, Luma Health has been ideal to suit the needs of Chesapeake & Washington patients. Many patients work in government or military jobs in Washington, D.C., making it inconvenient or even impossible for them to pick up the phone during work hours. Text messages have been a seamless solution that suit the patients far better, improving confirmation rates and drastically reducing no-shows.
With Luma Health, Chesapeake & Washington usually has zero no-shows per day, whereas the daily rate used to be 5 or more. This translates into a huge increase in revenue for the practice, and the fact that staff doesn't have to spend all day calling patients to see these results is icing on the cake. Even more benefits: the reminders have even helped reduce out-of-pocket patient costs, because far fewer are paying the no-show fees for missing nuclear stress tests. It's been a win-win for everyone involved.

THE BENEFITS OF BROADCASTS & REFERRALS
Taylor also notes that as the administrator of a cardiology practice, the broadcast feature — which allows mass-texts to patients of a certain provider, appointment type, or facility — has proved invaluable. She explains that because cardiology can be so unpredictable, there are sometimes emergencies that require doctors to be at the hospital. In those times, broadcasts allow Chesapeake & Washington to quickly alert patients and seamlessly offer them the option to reschedule their appointments. This is a big departure from the past, where the practice would have had to pull an employee off the floor to manually reschedule the appointments, wasting valuable time. Taylor's verdict on the broadcasts? "This has improved patient AND employee satisfaction alike."
Referrals are another key way in which Luma Health has boosted results for Chesapeake & Washington Heart Care. As a relatively small specialty practice, they rely heavily on referrals to attract new patients, making it imperative that they have a streamlined system for processing referrals. With a limited number of administrative staff, Taylor needed to help her staff find a balance between referral management, keeping provider schedules filled, and helping patients in the office. By automating referral management, the Luma Health platform frees up staff time so that they can focus on the patient experience.
Ultimately, Chesapeake & Washington's new total patient engagement solution has helped massively boost access to care. It's easier than ever for patients to reach out and reschedule appointments at the last minute, whereas in the past, they would have no-showed and called later. Taylor explains, "Not only are we able to improve the rate of attendance, we are able to offer patients last minute availability due to being alerted ahead of time."
WHAT'S IN STORE FOR 2020
Chesapeake & Washington is a practice on the rise. They're constantly expanding, having recently opened an office in Prince Frederick, and are adding more procedures, such as cardioversions, catheterizations, and transesophageal echocardiograms. Taylor says that she looks forward to having Luma Health help them adjust seamlessly to life with more doctors, more locations, and more patients.
Big shoutout to Taylor and her entire team at Chesapeake & Washington for their integral role in streamlining their patients' experiences. We are so grateful to have our customers' partnership on the journey to better care. Check back next year for another customer spotlight!