Beyond the Four Walls—Luma Health's Care Pathway Messaging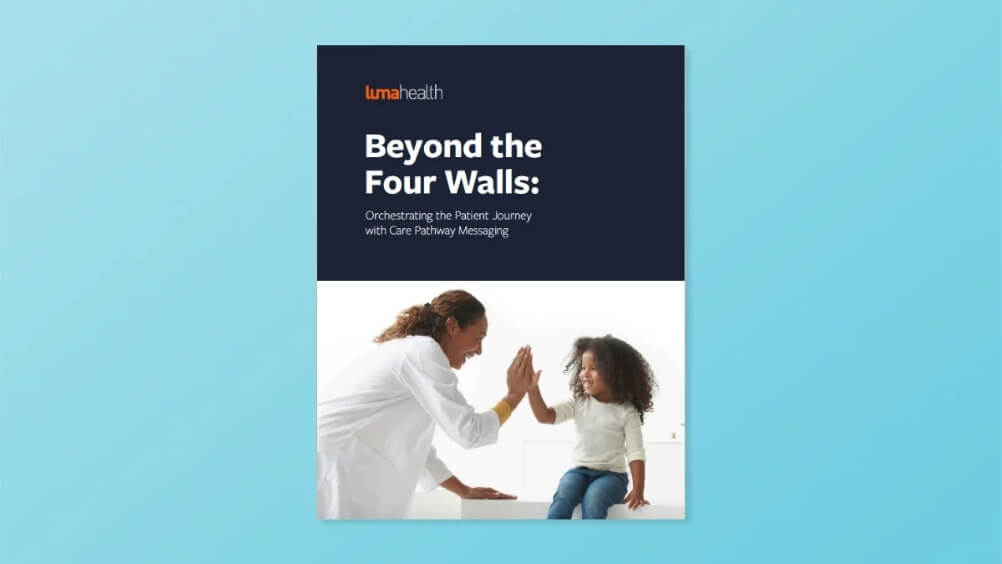 "We'd like to do it all. Get patients in faster, keep a full schedule, track down those who need follow-up care, and engage them once they leave," said Esme Mendez, Director of Operations at Family Doctors of Green Valley. "But, we struggle to simply reach our patients."
So much of what impacts our health happens outside of a traditional medical visit, and providers and patients alike are looking for more meaningful, convenient, and efficient ways to communicate one another and get patients on the path to healthy.
During a webinar last week regarding Luma Health's Care Pathway Messaging, Dr. Tashfeen Ekram, Co-founder and Chief Medical Officer at Luma Health, described the imperative providers are facing to help guide patients along an often complicated and multi-tiered pathway to health. Anything from pre-procedure instructions, to care plans, to appointment reminders and referrals, to offering a platform for patients to ask questions along the way requires a reliable communication platform.
"In order for the patient to be on their healing pathway, a lot of the health care that happens actually takes place outside of the doctor's office," said Dr. Ekram. This makes smart communication functionality, like Care Pathway Messaging, essential to orchestrating the entire patient journey—from the first point of contact the patient makes with a provider, to the healthy result they're trying to achieve.
For more information about Care Pathway Messaging, visit Luma Health's product page, and make sure to download our Care Pathway Messaging whitepaper to see how the Luma Health capability can drive better outcomes for your patients.