April 2018 Healthcare Hot Takes: Here we go again…Walmart in talks to buy Humana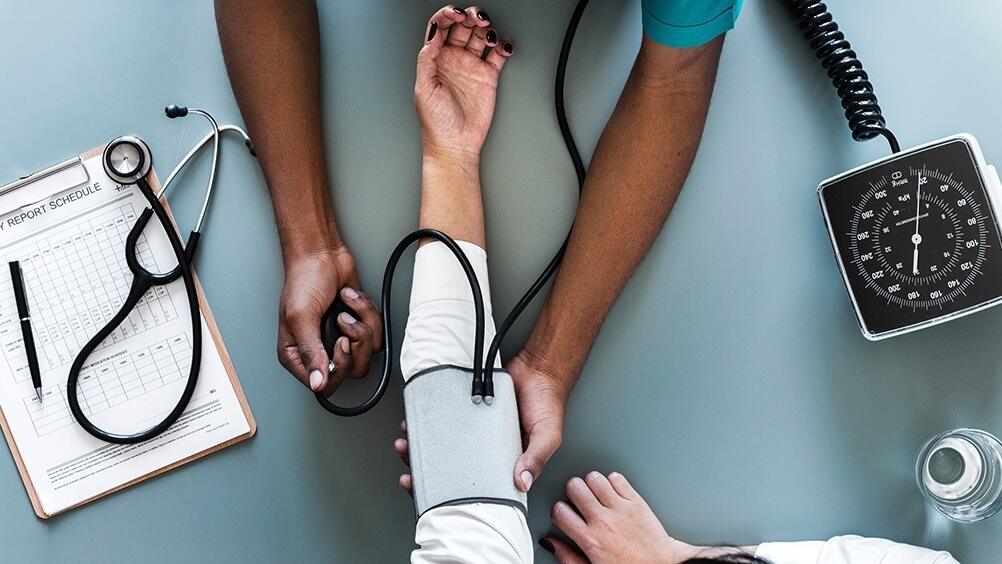 Healthcare Hot Takes is Luma Health's monthly rundown of healthcare innovations happening right now. Check out what the industry is thinking, reading, doing.
STORY #1
Walmart is in preliminary talks to acquire health insurer Humana.
American retail giant Walmart is in early negotiations with Humana to become one of the country's largest health insurers. No deal has yet been made, but a likely course of action is for Walmart to absorb Humana and its operations. Due to pressure from earlier acquisitions in the industry (See Amazon-Whole Foods/Amazon-JPMorgan-Berkshire Hathaway, CVS-Aetna, and Cigna-Express Scripts), Walmart is exploring this merger in order to stay competitive within a vastly changing market.
Large companies continue to explore the idea of becoming one-stop shops for healthcare, and Walmart is realizing the potential it has to dramatically disrupt this space. With over 4,700 pharmacies to its name, Walmart has already established a foothold in healthcare. By strengthening its already existing relationship with Humana, Walmart can hope to direct millions of Humana customers to retail locations throughout the country for low-cost medical services.
Update: Walmart is also looking to buy online pharmacy startup, PillPack, for just under $1B. PillPack helps people manage multiple prescriptions by packaging and delivering medication conveniently. This solidifies that Walmart is making a strong push into healthcare and plans to be a major player in the industry for years to come.
Luma's Hot Take: In line with the Amazon, CVS, and Cigna mergers, we are excited for these partnerships as they have the potential to make care more accessible and cheaper for millions of Americans.
STORY #2
California judge rules that Starbucks and other coffee sold in California must have cancer warning.
A Los Angeles Superior Court judge has ruled that Starbucks and other coffee sellers in California must label their coffee with cancer warnings. This is the result of an eight year battle between a small nonprofit group and over 90 different coffee retailers within the state of California. These coffee companies are being sued for violating a longstanding state mandate requiring companies to inform of chemicals that could cause cancer in their products.
The chemical in question is acrylamide, a byproduct of the coffee bean roasting process and a well known carcinogen. The judge ruled that these companies had failed to show that there was no significant risk from acrylamide being produced in the roasting process. Because the coffee retailers in question did not show the proper grounds (no pun intended 😃) to prevail in court, the judge ruled against them — potentially costing these companies millions of dollars in fines.
Note: Starbucks and other defendants in the suit have until April 10 to file an objection to the judge's decision.
Luma's Hot Take: The judge's ruling in this case suggests a stronger stance on regulation in the food and health industry. We hope that this becomes more commonplace and people are able to make more well informed decisions regarding what they put in their bodies.
STORY #3
More and more Americans are foregoing health insurance due to rising premiums and deductibles.
As healthcare premiums and deductibles continue to rise, many Americans are choosing to go without health insurance. Networks are shrinking as well, as certain insurers and health plans are dropping hospitals and health systems due to ongoing disputes about reimbursement.
Even though the Affordable Care Act (aka Obamacare) expanded coverage to almost 20 million Americans, it also mandated that insurers couldn't charge more to those people with pre-existing conditions, ultimately leading to higher insurance costs for healthy people as well. As a result, insurers are leaving the market and the ones that are staying are raising premiums.
The Trump administration has planned to roll back on many parts of Obamacare. The new tax proposal that just passed removes the requirement for every American to have insurance or be fined. In addition, Trump is promising to offer cheaper alternatives, however, these short-term health plans don't offer many of the same protections that plans under the ACA had. So this is the dilemma that many Americans face — to pay for health plans that don't offer the best protections or to just forego insurance entirely without penalty.
Luma's Hot Take: This concerns us! At Luma, we want the best for patients and that means having as many people insured as possible so that they can receive the proper care when needed.