Accelerating Access to Care: Lessons from our new ebook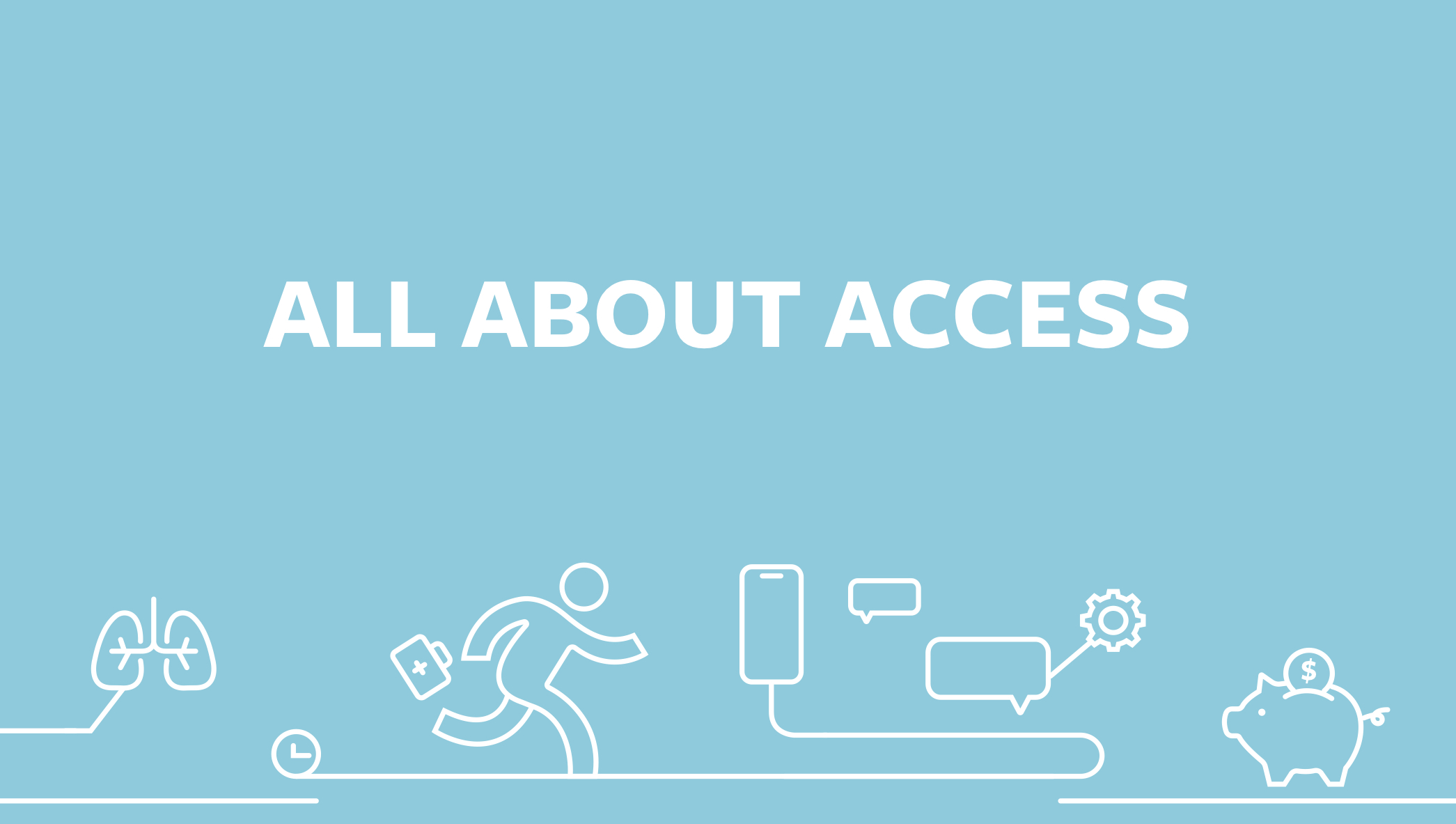 Your healthcare providers are high-quality, top-of-the-line professionals who deliver patients the best care possible. But there's one problem: none of that matters if patients can't access that care. And the unfortunate reality is that far too many patients miss out on needed healthcare services.
So many factors get in the way of patients accessing care. Among them are a lack of access to transportation, patient reluctance to seek out care, and unreasonably long wait times for appointments. In our new ebook, All About Access, we go into detail about these barriers and why they're getting in the way of better health. We also outline an easy-to-follow set of steps that will help you increase patient access to care while ensuring that you're prepared to take on additional patients. Here's a quick look at some of the points we cover in the ebook. To learn more about our comprehensive approach to modernizing patient access, you can download our ebook here and watch the recording of our All About Access webinar here.
#1: Improve patient outreach, where it all starts.
It's simple: if the patients in your area haven't heard from you, they won't come to you for care. Traditional methods of patient outreach aren't as effective anymore, and can lead to tedious games of phone tag. It's time to modernize.
Leveraging technology is key to improving patient outreach. In order for your clinic to thrive, it's imperative to streamline and automate patient communications along every step of the patient journey—from that initial point of contact with a referred or attributed patient to the reminder for follow-up care sent down the road.
#2: Keep patients healthy, happy, and satisfied.
The patient experience should be as seamless as possible. Going to the doctor is already a nerve-racking process for some, so of course we want to avoid causing patients any more stress on top of that. Across the entire continuum of care, from intake to follow-up, minimizing patient stress must be a top priority.
And a smooth experience can go a long way: happy patients are often willing to leave you 5-star online reviews (especially when you set up automatic requests for feedback post-appointment!), creating a positive feedback loop that helps you attract new patients.
#3: Ensure sustainable growth.
Increasing access is great, as long as you have the capacity to do so. A higher volume of patients may cause staff to be stretched thin, or cause you to run short on space.
Either way, optimizing your schedule can go a long way in making your business more efficient. Reducing no-shows with automated appointment reminders and filling cancelled appointment slots with a smart waitlist functionality is the one-two punch you need to meet patient demand. Fill every provider slot in your schedule, but leverage a smart solution to do so without causing administrative overload.
#4: Remember: We're here to help.
Seamlessly meeting growing patient demand can seem daunting, but we're here to help.
Download our ebook now to learn the best practices we have gleaned from our partner clinics and systems for growing and managing a thriving group of providers.