6 More COVID-19 Updates: Healthcare Hot Takes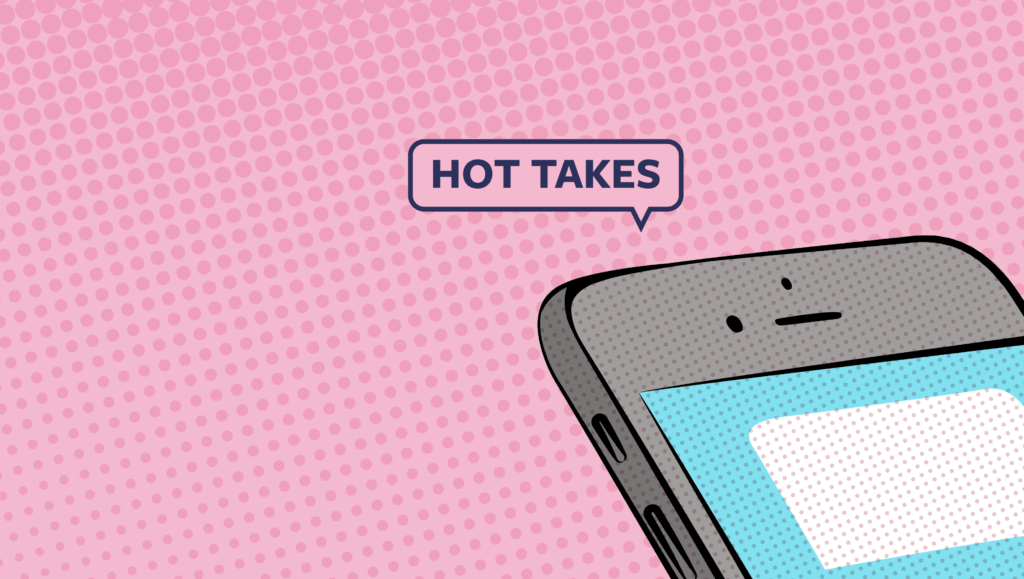 Healthcare Hot Takes is Luma Health's monthly rundown of healthcare innovations and events happening right now. Check out what the industry is thinking, reading, doing.
As we all know, the healthcare news cycle — and virtually every news cycle — has been dominated by COVID-19 the past few months. Amidst the spread of coronavirus, trying to stay on top of the news and the constant flurry of information can be overwhelming. We've compiled some of the most relevant COVID-related news from the past month in the hope that this information will empower individuals to protect the health of themselves, their loved ones, and the public as a whole. Here are some key updates everyone should know about the coronavirus pandemic.
1. The COVID-19 pandemic could last up to two years.
According to a report from the Center for Infectious Disease Research and Policy (CIDRAP) at the University of Minnesota, experts are predicting that the coronavirus could continue to spread for at least another 18 months to 2 years, or until 60 to 70% of the population becomes infected.
Predictions of a worst-case scenario have the U.S. experiencing a large second surge of infections in the fall and winter. Other scenarios include repetitive smaller waves occurring throughout the summer and for up to two years, diminishing in 2021; and a "slow burn" of ongoing transmission. (Source)
2. The FDA has approved for emergency use of Gilead's antiviral drug remdesivir to treat COVID-19 patients.
Biopharmaceutical giant, Gilead Sciences Inc., has donated its entire supply of antiviral drug, remdesivir, to the U.S. government for distribution. The drug has shown promise in treating coronavirus patients and will quickly be in the hands of providers and patients.
Preliminary results from Gilead's clinical trials have shown improvement in at least 50% of COVID-19 patients that were treated with a 5 day dosage. Additionally, the National Institute of Allergy and Infectious Diseases conducted a study that showed that COVID-19 patients taking remdesivir recovered 4 days sooner than those who did not take the drug. As a result of these studies, the FDA granted emergency use of remdesivir to treat patients hospitalized with COVID-19. (Source)
3. Due to patient volume decline, U.S. hospitals are losing $1.4B in daily revenue.
Since the end of February, hospital patient volumes have dramatically decreased as elective procedures have been cancelled. From March 1st through April 15th of 2020, health systems, outside of those in New York City and San Francisco, have seen a decline in patient volume on average of 56%, leading to a $1.4B loss in net revenue per day.
According to the report, the following challenges will be faced by hospitals going forward:
• The need to perform at 110% capacity for 6 months straight to make up for lost revenue and patient volume • Prioritization of procedures and resources due to pent up demand for elective surgeries • The need for higher throughput after having furloughed workers • Optimizing revenue cycle processes with regards to lifted requirements around telehealth, auth, copays, etc. • Ensuring patients are comfortable returning to clinical settings and environments
4. Apple and Google are partnering on contact tracing technology to contain the spread of COVID-19.
In a joint effort, Apple and Google are collaborating on using Bluetooth technology to help trace and reduce the spread of the coronavirus. With governments and public health agencies identifying contact tracing as a valuable tool, the two companies are launching a comprehensive solution utilizing both APIs and OS-level technology to enable this. Understandably, concerns have arisen around user privacy, so at the core of the project is strong security and opt-in protocols.
The rollout of the platform will be conducted in two phases:
1. During this month, both companies are planning to release APIs that will allow interoperability for iOS and Android devices using public health apps from authorities. The apps will be available for download on the app stores. 2. In the following months, the two companies plan to build Bluetooth connectivity into the underlying platforms. Individuals would then be able to opt-in and interact within the larger ecosystem of public health and governmental apps for contact tracing purposes.
The data from this project will be shared and used for open analysis. (Source)
5. HHS is allocating the rest of the $70 billion in the stimulus package to providers, with an emphasis on rural hospitals and COVID-19 hotspots.
Of the $100 billion economic stimulus package passed by Congress early last month, $30 billion has been assigned out by the U.S. Department of Health and Human Services (HHS). Of the $70 billion remaining, it will be allocated as follows:
• $20 billion to providers based on net revenues in 2018 from all sources (on top of the $30 billion already allocated solely on Medicare spending) • $10 billion to hospitals located in COVID-19 hotspots, such as New York • $10 billion to rural hospitals • $400 million to Indian Health Service facilities • The rest will go to a combination of skilled nursing facilities, Medicaid providers, uninsured Medicare claims, and more COVID-19 hotspot funding.
(Source)
6. Cell phone data shows that Americans are social distancing less, and leaving their homes more.
Cell phone data provided to NPR shows that Americans have started leaving their homes more and more. While most altered habits to stay at home during the first month of the pandemic, that behavior has started to tail off and even decrease. The mobile phone data is provided by SafeGraph and is based off of 18 million cell phones across the country. As states have started to reopen, Americans are social distancing less. From April 12th to April 27th, the percentage of mobile devices that stayed home dropped from 50% to 37%. Public health officials warn that this is concerning, especially as the US just recently reported its deadliest day for coronavirus patients. (Source)
Luma Health's Take: COVID-19 has truly transformed the way healthcare is being delivered, on a global, national, and individual level. If you're like us, it's been hard to keep tabs on all the news and developments surrounding the pandemic and we hope that providing a succinct, monthly roundup will continue to be helpful. As we continue to live day to day during these unprecedented times, it's important to keep an eye on data driven news and results. At Luma Health, we are using this approach when it comes to informing our own company roadmap, as well as when it comes to educating our providers and patients.
We're working to enable patient-provider communication at a time when it's absolutely crucial. Our end-to-end COVID-19 solution ensures healthcare providers quickly recover from the pandemic and seamlessly adapt to healthcare's New Normal. It's built to ensure healthcare systems, primary care practices, specialty clinics, and FQHCs can efficiently deliver ongoing routine, preventive, and chronic care services in a way that meets new — more modern — patient expectations. We're proud to be part of an industry that is working around the clock to fight COVID-19, and we are grateful to every single person who's been a part of that effort. Lastly, we want to remind everyone to stay indoors and to take social distancing guidelines seriously. All of our individual actions affect each other — and at the end of the day, we are all in this together.